Last updated on November 20th, 2023 by RGB Web Tech
RGB Web Tech Salesforce PHP Framework Development Service is a comprehensive solution that combines the power of Salesforce and PHP to create robust and scalable applications tailored to your business needs. With years of experience in both Salesforce and PHP development, we offer a seamless integration of these technologies to deliver efficient and user-friendly solutions. Our expert team of developers can design, customize, and optimize applications to enhance your organization's productivity and customer engagement. We prioritize security, performance, and flexibility, ensuring seamless data synchronization between Salesforce and PHP frameworks. Whether it's building custom apps, integrating existing systems, or providing ongoing support, our services cater to businesses of all sizes, empowering them to thrive in the digital era.
Benefits of Salesforce PHP Framework Development Service
The Salesforce PHP Framework Development Service offers a range of benefits that can significantly impact your business's efficiency, productivity, and customer engagement:
Seamless Integration: The service seamlessly integrates Salesforce with PHP frameworks, ensuring smooth data exchange between systems and providing a unified view of customer data and processes.
Customized Solutions: Tailored to your specific business requirements, the service delivers personalized applications that optimize workflows, automate processes, and enhance overall productivity.
Enhanced Customer Engagement: With streamlined data access and real-time information, you can provide better customer experiences, leading to increased customer satisfaction and loyalty.
Scalability and Flexibility: The solutions are designed to scale with your business growth and adapt to evolving needs, accommodating changes without compromising performance.
Cost-Effective Development: Combining the power of Salesforce and PHP reduces development time and costs, enabling you to maximize your ROI.
Improved Reporting and Analytics: The integrated systems allow for comprehensive data analysis and reporting, facilitating data-driven decision-making processes.
Security and Compliance: The service ensures data security and compliance with industry standards and regulations, safeguarding sensitive information.
Ongoing Support and Maintenance: Post-implementation, you can rely on continued support and maintenance to resolve issues promptly and keep your applications running smoothly.
Collaborative Workflows: By integrating different departments' processes, the service fosters collaboration and efficiency across your organization.
Extensive Third-Party Integration: The integration capability extends beyond Salesforce and PHP, allowing seamless connection with various other third-party applications and services.
Process of Salesforce PHP Framework Development Service
The process of Salesforce PHP Framework Development Service typically involves the following steps:
Requirement Gathering: The first step is to understand your business needs and requirements. This involves gathering information about your processes, objectives, and desired outcomes from the Salesforce PHP application.
Planning and Design: Based on the gathered requirements, a detailed plan and design for the Salesforce PHP application are created. This includes defining the architecture, data models, user interfaces, and integration points.
Salesforce Configuration/Customization: If needed, the Salesforce platform is configured or customized to suit your specific requirements. This may involve creating custom objects, fields, workflows, and automation rules.
PHP Framework Development: Simultaneously, the PHP framework is developed, integrating it with Salesforce using APIs or other integration methods. The PHP code handles business logic and front-end functionalities.
Integration Testing: The integrated Salesforce PHP application is rigorously tested to identify and fix any issues related to data synchronization, functionality, and performance.
User Acceptance Testing (UAT): You and your team get a chance to test the application in a controlled environment to ensure it meets your expectations and requirements.
Deployment: Once the application passes UAT, it is deployed to the production environment, making it available to end-users.
Training and Support: Necessary training is provided to end-users to ensure they can effectively use the Salesforce PHP application. Additionally, ongoing support and maintenance are offered to address any issues and keep the application up-to-date.
Monitoring and Optimization: The application's performance and usage are continuously monitored, and optimizations are made as needed to enhance efficiency and user experience.
Updates and Upgrades: As your business evolves or new Salesforce or PHP versions are released, the application is updated and upgraded to stay current with the latest features and security patches.
Industries We Serve for Salesforce PHP Framework Development Service
Our Salesforce PHP Framework Development Service caters to a diverse range of industries, leveraging the power of Salesforce and PHP to create tailored solutions that address specific business needs. Some of the industries we serve include:
Sales and Marketing
E-commerce
Healthcare
Finance and Banking
Education
Real Estate
Manufacturing
Retail
Non-Profit
Travel and Hospitality
Professional Services
Technology and IT Services
Package for Salesforce Framework Development Service
Basic
Small Business
$

699
Standard
Mid-Size Business
$

1299
Advanced
Large Business
$

1899
Why Choose RGB Web Tech?
Choosing RGB Web Tech for Salesforce PHP Framework Development Service offers several compelling reasons that set us apart as a preferred partner:
Expertise and Experience: We have a skilled team of developers with extensive experience in both Salesforce and PHP development, ensuring the delivery of high-quality and efficient solutions.
Customized Solutions: We understand that each business is unique, and our approach revolves around creating customized applications tailored to your specific requirements and objectives.
Seamless Integration: Our expertise in integrating Salesforce with PHP frameworks ensures smooth data exchange and real-time synchronization, providing a unified and streamlined experience.
Client-Centric Approach: Client satisfaction is our top priority. We maintain open communication channels, actively listen to your needs, and collaborate closely to deliver solutions that align with your vision.
Scalability and Flexibility: Our solutions are designed to scale with your business growth and adapt to changing demands, ensuring long-term success and cost-effectiveness.
Security and Compliance: We prioritize data security and compliance with industry standards, implementing robust security measures to safeguard sensitive information.
Timely Delivery: We adhere to strict timelines and project management practices, ensuring that your Salesforce PHP application is delivered within the agreed-upon time frame.
Transparent Pricing: Our pricing is transparent and competitive, with no hidden costs. You can trust us to provide cost-effective solutions without compromising quality.
Support and Maintenance: Even after the project's completion, we offer ongoing support and maintenance services to address any issues and ensure your application runs smoothly.
Proven Track Record: We have a track record of successful Salesforce PHP projects across various industries, demonstrating our capabilities and commitment to excellence.
Innovative Solutions: We stay updated with the latest technological trends and industry best practices, enabling us to deliver innovative and future-proof solutions.
Customer Reviews and Testimonials: Our satisfied clients vouch for our reliability, efficiency, and the value we bring to their businesses through positive reviews and testimonials.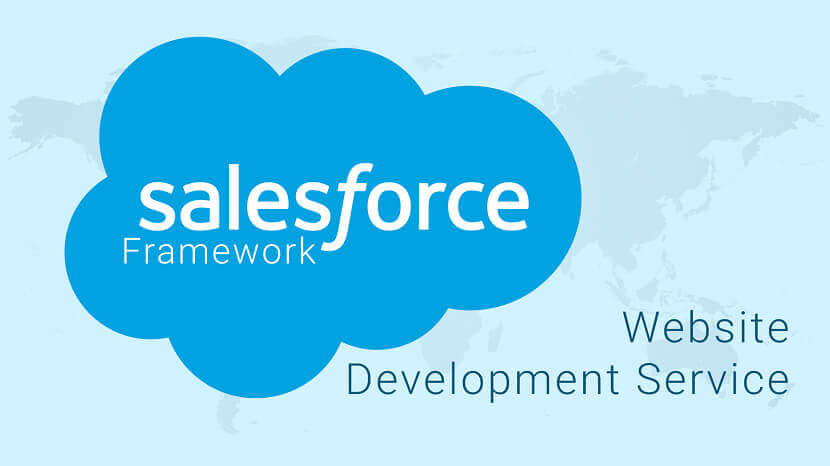 We're excited to discuss your design, development and marketing needs. Our team can bring your digital ideas to life. Let's create something amazing!
Written by RGB WEB TECH
Design, Development and Marketing Services
We are a Chandigarh-based company specializing in web design, web development, digital marketing, and mobile app development services, dedicated to crafting compelling online platforms. Our expertise lies in coding, responsive design, user interface, user experience, mobile app development, and digital marketing. Bring us your ideas, and we'll turn them into successful realities!