Last updated on November 20th, 2023 by RGB Web Tech
RGB Web Tech Slim PHP Framework Development Service! Slim is a lightweight and powerful PHP micro-framework designed to streamline web application development. With a focus on simplicity and efficiency, we offer expert solutions to build robust and high-performance web applications.
Our team of skilled developers excels in crafting tailor-made solutions for your specific needs, leveraging Slim's minimalist design and extensive features. From creating RESTful APIs to building dynamic web applications, we guarantee scalability and maintainability throughout the development process.
With our comprehensive knowledge of Slim and best coding practices, we ensure rapid prototyping, seamless integration, and optimal performance. Embrace innovation and efficiency with our Slim PHP Framework Development Service, delivering cutting-edge solutions for your digital success.
Benefits of Slim PHP Framework Development Service
Our Slim PHP Framework Development Service offers a range of benefits that empower businesses and developers alike:
Lightweight and Fast: Slim's minimalist architecture ensures reduced overhead, leading to faster loading times and improved application performance.
Easy Routing: Slim's intuitive routing system simplifies URL handling and enables the creation of clean and SEO-friendly URLs.
Versatile Middleware: With powerful middleware support, we can implement cross-cutting concerns like authentication, caching, and logging efficiently.
Robust APIs: We excel at building RESTful APIs using Slim, enabling seamless integration with various platforms and third-party services.
Rapid Development: Slim's simplicity and organized structure allow us to accelerate the development process and deliver results promptly.
Scalability: Our solutions are designed with scalability in mind, allowing your application to grow with your business needs.
Flexibility: Slim's modular approach lets us add or remove components as required, ensuring a lean and customized application.
Community Support: As an established framework, Slim enjoys an active community, ensuring continuous updates and security patches.
Cost-Effective: Slim's efficiency reduces development time, leading to cost savings for your project.
Security: Our developers are well-versed in implementing secure coding practices, safeguarding your application from potential threats.
Process of Slim PHP Framework Development Service
Our Slim PHP Framework Development Service follows a systematic and efficient process to ensure the successful delivery of your web application:
Requirement Gathering: We start by understanding your project requirements, goals, and expectations. We collaborate with you to gather detailed information about the application's features, functionalities, and target audience.
Planning and Architecture: Our team devises a comprehensive plan, including the project timeline, resource allocation, and technology stack. We design the application's architecture, database schema, and API structure for optimal performance and scalability.
Design and Prototyping: Based on your branding guidelines and user experience preferences, we create wireframes and interactive prototypes. This helps visualize the application's flow and layout before moving on to development.
Slim Framework Development: Our skilled developers begin the coding process using the Slim PHP framework. We implement the application's core functionalities, routing, middleware, and database interactions.
Quality Assurance: Throughout the development, our QA team rigorously tests the application for functionality, usability, security, and performance. Any bugs or issues are promptly addressed.
Deployment and Launch: Once the application is thoroughly tested and approved, we deploy it to a staging environment for final checks. After receiving your approval, we launch the application on your chosen hosting environment.
Post-launch Support: Our services don't end with the launch. We provide ongoing support, maintenance, and updates to ensure your application continues to run smoothly and securely.
Performance Optimization: We continually monitor the application's performance and identify areas for improvement. This includes optimizing code, database queries, and server configurations to enhance speed and efficiency.
Security Measures: We implement robust security measures to safeguard your application from potential threats, including input validation, data sanitization, and protection against common vulnerabilities.
Regular Communication: Throughout the process, we maintain transparent and open communication with you, providing regular updates and seeking your feedback at key milestones.
Industries We Serve for Slim PHP Framework Development Service
Our Slim PHP Framework Development Service caters to a diverse range of industries, offering customized solutions to meet specific business needs. Some of the industries we serve include:
E-commerce
Healthcare
Finance and Fintech
Travel and Hospitality
Education
Real Estate
Entertainment and Media
Logistics and Transportation
Non-profit and Government
Startups and Small Businesses
Package for Slim Framework Development Service
Basic
Small Business
$

699
Standard
Mid-Size Business
$

1299
Advanced
Large Business
$

1899
Why Choose RGB Web Tech?
Choosing RGB Web Tech for Slim PHP Framework Development Service comes with a multitude of advantages that set us apart from the competition:
Expertise and Experience: Our team of skilled developers has extensive experience in working with Slim PHP Framework, ensuring top-notch solutions and efficient development.
Customized Solutions: We understand that every project is unique. Hence, we tailor our services to align with your specific requirements and business goals, delivering bespoke applications.
Quality Assurance: Our rigorous QA process guarantees bug-free and high-performance applications, ensuring that your project meets the highest standards.
Transparent Communication: We believe in transparent and open communication, keeping you informed at every stage of the development process and valuing your input.
Timely Delivery: We are committed to meeting project deadlines without compromising on the quality of our deliverables, ensuring that you receive your application on time.
Cost-Effective: Our cost-effective services are designed to offer maximum value for your investment, making it feasible for startups, small businesses, and enterprises alike.
Security and Compliance: We prioritize data security and implement industry-best practices to safeguard your application against potential threats and ensure regulatory compliance.
Ongoing Support: Our support extends beyond project completion. We provide continuous support, maintenance, and updates to keep your application running smoothly.
Client-Centric Approach: Our clients' satisfaction is our top priority. We focus on understanding your vision and providing solutions that exceed your expectations.
Diverse Industry Experience: With experience in serving various industries, we bring versatile expertise to the table, offering insights and solutions that cater to your specific domain.
Innovation and Creativity: We encourage innovation and creativity in our development process, exploring cutting-edge technologies and ideas to make your application stand out.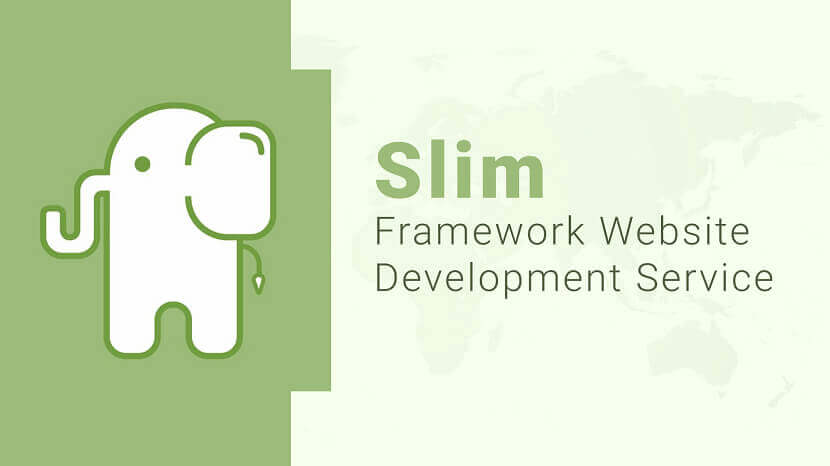 We're excited to discuss your design, development and marketing needs. Our team can bring your digital ideas to life. Let's create something amazing!
Written by RGB WEB TECH
Design, Development and Marketing Services
We are a Chandigarh-based company specializing in web design, web development, digital marketing, and mobile app development services, dedicated to crafting compelling online platforms. Our expertise lies in coding, responsive design, user interface, user experience, mobile app development, and digital marketing. Bring us your ideas, and we'll turn them into successful realities!