Last updated on November 20th, 2023 by RGB Web Tech
RGB Web Tech cutting-edge App Marketing Service! We specialize in maximizing the reach, visibility, and success of your mobile applications. With a team of skilled marketers and app experts, we are dedicated to elevating your app to new heights. Our comprehensive approach includes strategic planning, data-driven insights, and tailored campaigns to target your specific audience.
We offer a wide range of services, including app store optimization (ASO), user acquisition, social media marketing, influencer outreach, and performance analytics. Our goal is to boost your app's downloads, engagement, and retention rates, ensuring it stands out in the highly competitive market. Let us help you achieve unrivaled success and amplify your app's impact!
Benefits of App Marketing Service
Our App Marketing Service offers a multitude of benefits to enhance your app's performance and overall success:
Increased Visibility: Through effective marketing strategies, we ensure your app gains higher visibility in app stores, search results, and relevant platforms, reaching a larger audience.
Improved User Acquisition: We target and attract quality users who are genuinely interested in your app, resulting in increased downloads and user retention.
Enhanced App Store Optimization (ASO): Our experts optimize your app's metadata, keywords, and visuals to improve its ranking in app store search results, driving organic downloads.
Data-Driven Insights: By analyzing user behavior and app performance, we provide valuable insights to fine-tune your app's features and marketing efforts.
Tailored Marketing Campaigns: We design personalized campaigns to match your app's target audience, ensuring maximum impact and return on investment (ROI).
Brand Awareness: Through strategic branding and consistent messaging, we elevate your app's brand awareness, fostering trust and recognition among users.
Social Media Engagement: Our social media marketing approach fosters engagement, interaction, and word-of-mouth promotion, further expanding your app's reach.
Influencer Outreach: Partnering with relevant influencers, we leverage their influence to drive user engagement and create a buzz around your app.
App Monetization: We help you explore and implement various monetization models, optimizing revenue generation from your app.
Continuous Optimization: We continually monitor and optimize marketing efforts, ensuring sustained growth and adapting to the dynamic app market.
Competitive Advantage: Our services give your app a competitive edge, allowing it to stand out amidst the vast sea of apps available.
ROI-Focused Approach: We prioritize delivering measurable results, ensuring that your investment in app marketing yields tangible returns.
Process of App Marketing Service
Our App Marketing Service follows a systematic process to ensure the successful promotion and growth of your app:
App Analysis and Goal Setting: We begin by thoroughly analyzing your app, understanding its unique features, target audience, and market competition. Based on this assessment, we collaborate with you to set clear and achievable marketing goals.
Market Research: Extensive market research helps us identify key trends, user preferences, and opportunities within your app's niche. This data informs our marketing strategies and ensures relevance to your target audience.
App Store Optimization (ASO): Our experts optimize your app's title, description, keywords, and visuals to improve its visibility and ranking in app store search results.
User Acquisition Strategy: We design a user acquisition strategy tailored to attract your ideal users through a combination of paid advertising, social media campaigns, influencer partnerships, and other channels.
Creative Assets Development: We create eye-catching and compelling creatives, including app screenshots, videos, banners, and ad copy, to engage users and encourage downloads.
Campaign Launch: Once the creative assets are ready, we launch targeted marketing campaigns across various platforms to drive user acquisition and app installations.
Performance Tracking and Analytics: We closely monitor the performance of each campaign using analytics tools, tracking key metrics such as downloads, user engagement, retention rates, and conversion rates.
Data Analysis and Optimization: Based on the insights gathered, we make data-driven decisions to optimize campaigns, making necessary adjustments to improve results continually.
App Monetization Strategies: If applicable, we help implement monetization strategies, such as in-app purchases, subscriptions, or ads, to maximize revenue generation.
Social Media Engagement: We leverage social media platforms to engage with users, create a community around your app, and encourage user reviews and feedback.
App Updates and Enhancements: As your app evolves, we work with you to incorporate updates and improvements that align with user preferences and market demands.
Reporting and Communication: We provide regular reports on the progress of marketing efforts, keeping you informed about the results and discussing future strategies.
Continuous Support: Our team offers ongoing support, answering your queries, and adapting marketing strategies as needed to ensure sustained growth and success.
Industries We Serve for App Marketing Service
Our App Marketing Service caters to a diverse range of industries, empowering businesses and developers from various sectors to effectively promote and succeed with their mobile applications. Some of the industries we serve include:
E-commerce
Gaming
Finance and Fintech
Health and Fitness
Education
Travel and Hospitality
Productivity and Business
Social Networking
Entertainment and Media
Food and Delivery
Lifestyle and Fashion
Real Estate
Automotive
Package for App Marketing Service
Basic
Small Business
$

599
Standard
Mid-Size Business
$

899
Advanced
Large Business
$

999
Why Choose RGB Web Tech?
Choosing RGB Web Tech for App Marketing Service offers numerous advantages that set us apart from the competition:
Specialized Expertise: Our team comprises skilled professionals with extensive experience in app marketing, ensuring you receive top-notch services backed by industry knowledge and best practices.
Customized Strategies: We understand that each app is unique, and we tailor our marketing strategies to suit your app's specific goals, target audience, and industry, maximizing its potential for success.
Proven Track Record: We have a strong track record of successfully promoting and boosting the visibility of various apps across different industries, delivering measurable results and ROI.
Data-Driven Approach: Our marketing decisions are backed by data and in-depth analytics, enabling us to make informed choices and continuously optimize campaigns for optimal performance.
Comprehensive Services: From app store optimization (ASO) to user acquisition, social media marketing, and performance analytics, we offer a wide range of services to cover all aspects of app marketing.
Transparent Communication: We prioritize clear and transparent communication, keeping you informed about the progress of campaigns, results, and any necessary adjustments along the way.
Result-Oriented Solutions: Our focus is on delivering tangible results for your app, whether it's increased downloads, user engagement, or revenue generation, ensuring your investment yields positive outcomes.
Innovation and Creativity: We embrace innovation and creativity in our marketing strategies, staying updated with the latest trends and leveraging unique approaches to set your app apart from the competition.
Client-Centric Approach: Your satisfaction is our priority. We take the time to understand your app's vision and goals, working collaboratively to achieve success and surpass expectations.
Continuous Support: Our commitment doesn't end with the launch of marketing campaigns. We provide ongoing support and analysis, refining strategies as needed to ensure long-term growth.
Confidentiality and Security: We value your trust and ensure the confidentiality and security of your app's information and marketing strategies.
Affordable Packages: Our app marketing services are designed to be cost-effective, providing flexible packages to accommodate various budgets while maintaining high-quality services.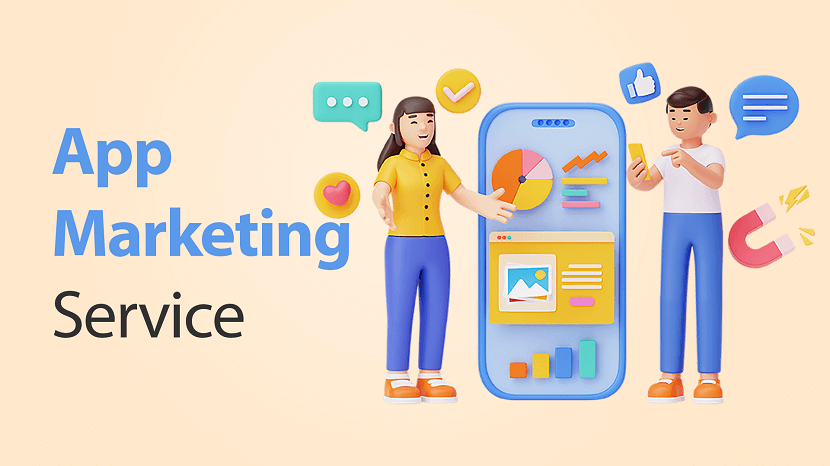 We're excited to discuss your design, development and marketing needs. Our team can bring your digital ideas to life. Let's create something amazing!
Written by RGB WEB TECH
Design, Development and Marketing Services
We are a Chandigarh-based company specializing in web design, web development, digital marketing, and mobile app development services, dedicated to crafting compelling online platforms. Our expertise lies in coding, responsive design, user interface, user experience, mobile app development, and digital marketing. Bring us your ideas, and we'll turn them into successful realities!