Last updated on November 20th, 2023 by RGB Web Tech
RGB Web Tech Front-end Development Service! We are a team of skilled and passionate developers dedicated to crafting engaging and user-centric web experiences. With expertise in HTML, CSS, and JavaScript, we specialize in transforming design concepts into interactive, responsive, and visually stunning websites and applications.
Our approach emphasizes clean code, cross-browser compatibility, and mobile responsiveness, ensuring seamless functionality across devices. Whether you need a brand new website, a revamp of an existing one, or optimized user interfaces, we've got you covered. Our focus on user experience and accessibility guarantees your audience a delightful journey through your digital presence. Trust us to bring your vision to life and elevate your online brand!
Benefits of Front-end Development Service
Our Front-end Development Service offers a multitude of benefits that are crucial for creating a successful and user-friendly digital presence. Some key advantages include:
Enhanced User Experience: Our expert front-end developers focus on creating intuitive and visually appealing interfaces, ensuring a seamless and enjoyable user experience for your website or application.
Responsive Design: We prioritize responsive development, making your site adapt flawlessly to various screen sizes and devices, catering to a larger audience and improving search engine rankings.
Cross-Browser Compatibility: Our developers ensure your website functions smoothly across different browsers, reducing potential compatibility issues and reaching a wider user base.
Faster Load Times: Optimized code and efficient design practices result in quicker loading times, reducing bounce rates and boosting user retention.
SEO-Friendly Development: Clean and well-structured code helps search engines index your site easily, leading to better search engine rankings and increased organic traffic.
Consistency in Design: We maintain consistency in design elements, such as colors, typography, and layouts, creating a cohesive brand image and fostering brand recognition.
Accessible Content: Our developers prioritize web accessibility standards, making your site usable by people with disabilities, ensuring inclusivity and compliance with accessibility regulations.
Integration with Backend Systems: Seamless integration with back-end systems ensures smooth functionality and a robust user experience.
Scalability and Future-Proofing: Our development approach anticipates future needs and allows for easy scalability as your business grows.
Technical Support: We provide ongoing technical support and maintenance to address any issues, ensuring your site remains optimized and up-to-date.
Process of Front-end Development Service
The Front-end Development Service follows a structured process to ensure the successful creation of user-friendly and visually appealing websites or applications. The typical process includes the following stages:
Requirement Gathering: The first step involves understanding the client's needs, goals, target audience, and project scope. Clear communication with stakeholders helps to define project objectives and requirements.
Design and Prototyping: Once the requirements are clear, the design phase begins. Designers create wireframes and prototypes, giving a visual representation of the website's layout and user interface. Client feedback is collected and incorporated into the final design.
Front-end Technologies Selection: Based on the project's requirements, the appropriate front-end technologies, such as HTML, CSS, JavaScript libraries, and frameworks, are chosen to build the website.
Development: Developers start coding the front-end using the chosen technologies. They create responsive layouts, implement interactivity, and ensure cross-browser compatibility.
Testing: The development undergoes rigorous testing to identify and rectify any bugs or issues. This includes compatibility testing on various devices and browsers.
Optimization: The front-end is optimized for performance and speed to enhance user experience. Techniques like image optimization, code minification, and caching are employed.
Web Accessibility: Compliance with web accessibility standards is essential to ensure that the website is usable by everyone, including people with disabilities.
Integration: The front-end is integrated with the back-end systems, databases, and APIs to enable seamless data flow and functionality.
User Acceptance Testing (UAT): The client tests the website to validate its functionality, design, and user experience. Feedback is collected for final adjustments.
Deployment: After receiving client approval, the website is deployed to the production server, making it accessible to the public.
Maintenance and Support: Post-launch, the front-end development team provides ongoing maintenance and support, addressing any issues and making updates as needed.
Industries We Serve for Front-end Development Service
Our Front-end Development Service caters to a wide range of industries, delivering tailored solutions to meet the unique needs of each sector. Some of the industries we serve include:
E-commerce
Technology
Healthcare
Finance
Travel and Hospitality
Education
Entertainment
Real Estate
Nonprofit
Retail
Automotive
Government
Food and Beverage
Fashion
Sports and Fitness
Package for Front End Development Service
Basic
Small Business
$

1599
Standard
Mid-Size Business
$

1999
Advanced
Large Business
$

2499
Why Choose RGB Web Tech?
Choosing RGB Web Tech for Front-end Development Service offers several compelling reasons that set us apart as a preferred partner for your web development needs:
Expertise and Experience: Our team comprises highly skilled front-end developers with extensive experience in building innovative and user-centric web solutions across diverse industries.
Customized Solutions: We understand that every business has unique requirements. RGB Web Tech tailors front-end development solutions to match your specific needs and goals, ensuring a personalized and effective approach.
Design Excellence: Our designers focus on creating visually stunning and intuitive user interfaces that enhance user engagement, resulting in a seamless and delightful user experience.
Cutting-Edge Technologies: We stay updated with the latest front-end technologies, frameworks, and best practices, ensuring that your website remains modern, scalable, and future-proof.
Mobile Responsiveness: RGB Web Tech emphasizes mobile responsiveness, ensuring your website functions flawlessly on various devices, appealing to a wider audience and improving search engine rankings.
Quality Assurance: Rigorous testing and quality assurance processes are integrated into our development cycle, guaranteeing a bug-free and high-performing front-end solution.
Web Accessibility: We prioritize web accessibility standards, ensuring that your website is inclusive and usable by people with disabilities, aligning with accessibility regulations.
On-Time Delivery: We are committed to delivering projects within agreed timelines, ensuring your website is launched promptly and efficiently.
Transparent Communication: Transparent and open communication is at the core of our process, keeping you informed about project progress, milestones, and any changes throughout the development journey.
Ongoing Support: Our partnership extends beyond the launch. RGB Web Tech provides ongoing technical support and maintenance to address any issues and keep your website up-to-date.
Competitive Pricing: We offer competitive pricing for our front-end development services, providing excellent value for your investment.
Client Satisfaction: Our track record of satisfied clients attests to our commitment to excellence and customer satisfaction.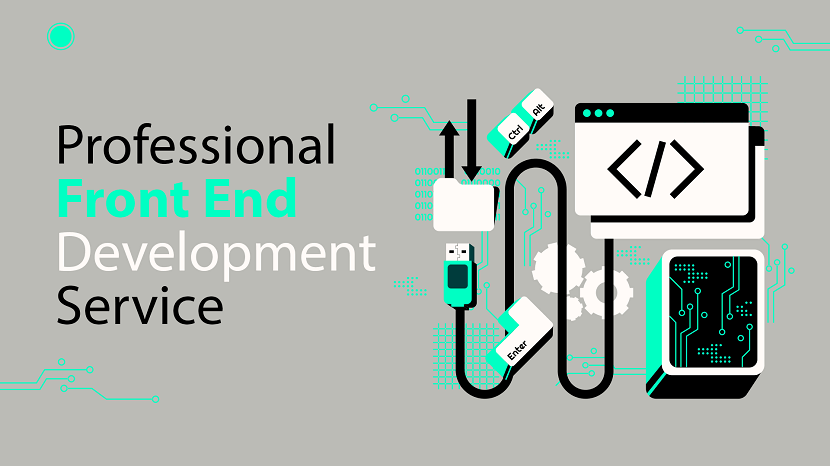 We're excited to discuss your design, development and marketing needs. Our team can bring your digital ideas to life. Let's create something amazing!
Written by RGB WEB TECH
Design, Development and Marketing Services
We are a Chandigarh-based company specializing in web design, web development, digital marketing, and mobile app development services, dedicated to crafting compelling online platforms. Our expertise lies in coding, responsive design, user interface, user experience, mobile app development, and digital marketing. Bring us your ideas, and we'll turn them into successful realities!