Last updated on November 20th, 2023 by RGB Web Tech
RGB Web Tech osCommerce Development Service, your one-stop solution for all your e-commerce needs! osCommerce is a powerful and flexible open-source platform that enables the creation of feature-rich, customizable, and user-friendly online stores. Our expert team of developers is passionate about building exceptional e-commerce websites tailored to your unique business requirements. With years of experience in osCommerce development, we deliver seamless integration of cutting-edge functionalities, responsive design, secure payment gateways, and efficient inventory management. We pride ourselves on delivering cost-effective solutions that drive business growth and maximize customer satisfaction. Trust us to transform your vision into a successful and thriving online store that stands out in the competitive market.
Benefits of osCommerce Development Service
osCommerce Development Service offers a plethora of benefits to businesses looking to establish or enhance their online presence:
Open-source Platform: osCommerce is open-source, which means no licensing fees, allowing businesses to save on software costs.
Customization: Tailored solutions to match specific business requirements, ensuring a unique and branded online store.
Flexibility: osCommerce is highly flexible, enabling easy integration with various third-party tools, plugins, and modules.
User-friendly Interface: Intuitive admin panel and user interface make managing the online store hassle-free.
Scalability: The platform can scale as the business grows, accommodating an increasing number of products and customers.
Wide Community Support: osCommerce has a large user and developer community, providing access to resources and support.
SEO-friendly: Built with SEO best practices in mind, allowing better search engine rankings and visibility.
Secure Payment Gateways: Integration of secure payment gateways ensures safe transactions for customers.
Responsive Design: Mobile-friendly websites that adapt to various screen sizes, enhancing the user experience.
Efficient Inventory Management: Streamlined inventory tracking and management, minimizing errors and optimizing stock control.
Cost-effective Solution: Lower development and maintenance costs compared to proprietary e-commerce platforms.
Quick Development: Faster development cycles due to the availability of ready-to-use modules and templates.
Global Reach: Multilingual and multicurrency support enable businesses to reach a broader international audience.
Analytics and Reporting: Built-in analytics tools for monitoring store performance and customer behavior.
Continuous Updates: Regular updates and improvements from the osCommerce community keep the platform up-to-date and secure.
Process of osCommerce Development Service
The process of osCommerce development involves several key stages to ensure the successful creation of an effective and functional online store. Here is an overview of the typical steps involved in osCommerce Development Service:
Requirement Gathering: The first step is to understand the client's business goals, target audience, and specific requirements for the e-commerce website.
Planning and Strategy: Based on the gathered requirements, a comprehensive plan and strategy are formulated, outlining the project scope, timeline, and resource allocation.
Design and Theme Development: The website's visual elements, user interface, and user experience (UI/UX) are designed and developed. Custom themes or templates may be created to match the brand identity and ensure a unique look.
Development: In this stage, the actual coding and development of the osCommerce website take place. The core features, functionalities, and desired integrations are implemented.
Testing and Quality Assurance: Rigorous testing is conducted to identify and rectify any bugs, errors, or usability issues. Compatibility checks are performed across different browsers and devices.
Content Integration: Product descriptions, images, categories, and other content are integrated into the website. SEO best practices are followed to optimize content for search engines.
Payment Gateway Integration: Secure payment gateways are integrated to facilitate safe and smooth online transactions.
Security Measures: Robust security measures are put in place to protect the website and customer data from potential threats.
Deployment: The completed osCommerce website is deployed to a live server, making it accessible to users.
Training and Handover: If required, the client's team is trained to manage and operate the online store effectively.
Post-launch Support: After the website goes live, ongoing support and maintenance services are provided to address any issues, implement updates, and ensure smooth functioning.
Performance Monitoring and Optimization: Regular monitoring of website performance, user behavior, and sales metrics is done to identify areas of improvement and optimize the website's performance.
Industries We Serve for osCommerce Development Service
Our osCommerce Development Service caters to a diverse range of industries, offering tailored e-commerce solutions to meet the unique needs and requirements of businesses in various sectors. Some of the industries we serve include:
Retail
Fashion and Apparel
Electronics
Health and Wellness
Home and Furniture
Automotive
Beauty and Cosmetics
Books and Publications
Sports and Outdoors
Toys and Games
Jewelry
Food and Beverages
Crafts and Handmade Goods
Wholesale and B2B
Electrical and Industrial
Package for OsCommerce Development Service
Basic
Small Business
$

599
Standard
Mid-Size Business
$

999
Advanced
Large Business
$

1499
Why Choose RGB Web Tech?
Choosing RGB Web Tech for osCommerce Development Service comes with a host of advantages that set us apart as a reliable and top-notch service provider in the e-commerce development industry. Here are some compelling reasons to choose us:
Expertise and Experience: We have a highly skilled team of developers with extensive experience in osCommerce development, ensuring the delivery of high-quality and reliable solutions.
Customized Solutions: We understand that each business is unique, and we tailor our osCommerce development services to meet specific client requirements, providing personalized and bespoke solutions.
Industry Knowledge: Our team stays updated with the latest trends and best practices in e-commerce, ensuring that the developed websites are modern, feature-rich, and aligned with industry standards.
Client-Centric Approach: We prioritize understanding our clients' needs and objectives, fostering transparent communication, and keeping them involved at every stage of the development process.
Scalability: Our osCommerce solutions are designed to be scalable, accommodating business growth and future expansion without the need for significant overhauls.
Affordable Pricing: We offer competitive pricing without compromising on the quality of our services, making our osCommerce development solutions cost-effective and budget-friendly.
Quality Assurance: Rigorous testing and quality assurance processes are implemented to ensure that the developed websites are bug-free, secure, and perform optimally.
Timely Delivery: We are committed to meeting project deadlines and delivering the final product on time, allowing clients to launch their online stores promptly.
Customer Support: Our support doesn't end with project completion. We provide ongoing support and maintenance services, addressing any issues and ensuring smooth website operation.
Responsive Design: We prioritize creating mobile-friendly and responsive osCommerce websites, providing a seamless shopping experience across various devices.
SEO-friendly Development: Our team incorporates SEO best practices during development, enhancing the website's visibility and search engine rankings.
Security Measures: We implement robust security measures to protect the website and customer data, ensuring a safe shopping environment.
Transparent Pricing: We provide clear and transparent pricing, avoiding hidden charges and surprises, fostering trust and confidence with our clients.
Customer Satisfaction: Our ultimate goal is client satisfaction, and we strive to exceed their expectations with our services.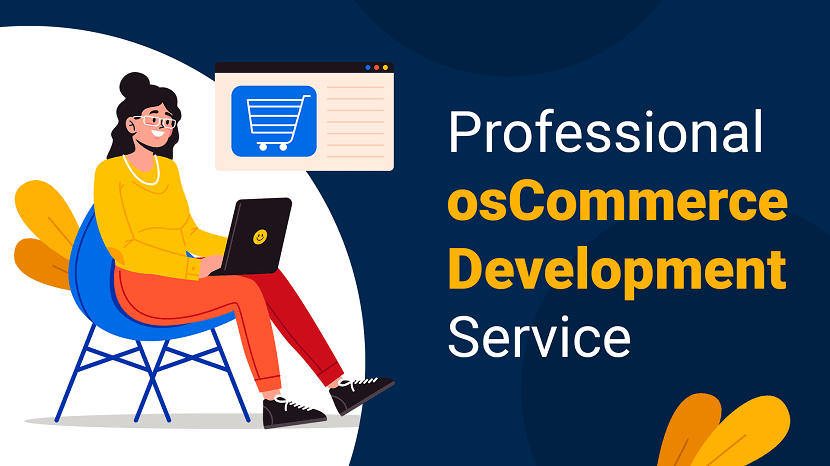 We're excited to discuss your design, development and marketing needs. Our team can bring your digital ideas to life. Let's create something amazing!
Written by RGB WEB TECH
Design, Development and Marketing Services
We are a Chandigarh-based company specializing in web design, web development, digital marketing, and mobile app development services, dedicated to crafting compelling online platforms. Our expertise lies in coding, responsive design, user interface, user experience, mobile app development, and digital marketing. Bring us your ideas, and we'll turn them into successful realities!