Last updated on November 18th, 2023 by RGB Web Tech
Do you want to open a new online store or eCommerce website? It's the right time to do so. The eCommerce world is growing with every passing day. People nowadays, especially Gen Z, prefer online shopping to buying things from brick-and-mortar stores. If you create an outstanding eCommerce website, you can take your business to the next level.
Here arises a question: Is it easy to develop, design, and successfully run an eCommerce website? Not at all, especially when you are new to the online world. You can hire professional developers for that purpose, but when you don't know the most crucial elements of eCommerce websites, you may waste time, energy, and money.
But don't worry at all. This article will help you learn about the essential elements of online stores that can help you create an extraordinary website that can help you generate more sales than your physical outlet.
Here they are!
1. Eye-catching and Detailed Product Pictures
Product photography is also very crucial when it comes to eCommerce websites. You must capture each picture carefully to perfectly showcase your products and help people know what it looks like. If you don't know the art of product photography, you can hire professional photographers and designers.
Eye-catching product images can enhance your sales and convert leads into conversions. If you compromise on product photography, you may not get a lot of orders. Therefore, there is no margin of error in product photography.
2. Unique and Relevant Content
Unique and relevant textual content is also essential for your website. Content helps people learn more about each product and your brand values. You must add content to every page which can help you inform people about your products.
However, that content must be unique and not copied from any other online platform.
To know the originality of your content, you should always check the content for plagiarism using an authentic and dependable online plagiarism checker. That plagiarism detector can help you know which sentences or phrases are already published on other websites.
Moreover, they can also help you see the percentage of original and plagiarized content. It can help you decide whether to paraphrase the content or publish it as it is.
3. Clear Call to Action
A clear call to action is more critical on eCommerce websites than any other. That's why you must add clear calls to action wherever needed. That's how you can help people take the next step and purchase your products.
CTAs can significantly enhance conversions and help you reduce bounce rates as well. That's why every eCommerce store adds CTAs to their websites to help people know what to do next. They also play a catalyst role in your website's success. So, whatever the case is, never forget to add CTAs.
4. Price Filters
It can help if you add price filters to your website. Almost all websites add this feature to help consumers find the right products according to their budget. Most eCommerce stores offer tons of products with varying price ranges.
Consumers don't want to see products they cannot afford. To satisfy those consumers' nee ds, brand owners must add price filters to their websites.
Price and other filters help consumers quickly explore all the products in their range. That's why you should always add all the filters and offer a great user experience.
5. Responsive Design
Responsive web design is also crucial for business or eCommerce websites. Your website must be responsive to each device. Nowadays, people explore the internet and buy products using their mobile phones. That's why you must always make your website mobile-friendly. If your website is not mobile-friendly, you may lose a lot of leads.
Responsive web design can also improve your SEO score and help you get a lot of traffic regularly. Search engines usually don't show consumers websites with unresponsive web designs. So, you should always take care of responsiveness to help your website get a better ranking and enhanced traffic.
6. Search Functionality
In order to help users quickly find their desired products, you must add the search functionality to your website. This functionality can help users visit the website and search for a specific product they have seen somewhere. Moreover, it can help them find the correct categories and explore all the products in that particular category.
Users usually don't like websites without search functionality as they don't find the website easy to use. That's why almost every eCommerce expert suggests new brands add this functionality.
7. Secure Payment Options
Payment security is another essential element that can help you build trust and generate more sales. Many scammers have entered the eCommerce world that doesn't provide secure payment options, and they fraud their consumers. It has also dented the entire online market, and now consumers are more cautious regarding payment options.
People will start trusting and purchasing items from your brand if you provide reliable payment options. On the other hand, if you use unreliable and insecure payment options, you may not win consumers' trust and get orders.
8. Review and Rating Options
You should also add review and rating options to your website so that every user can give reviews about your products and help new buyers know how great your products are. Most people like reading reviews and checking ratings before making the final purchase decision. When they find great reviews on your website, they tend to buy the products from your website.
However, you must always provide extraordinary products and services to your customers to get better reviews. That's how you can encourage them to open your website and give positive feedback that can skyrocket your sales and help you generate a lot of revenue.
9. User Friendly Interface
One of the most crucial elements of every eCommerce website is a user-friendly interface that assists users in quickly exploring your website and finding the products they want to buy. Nowadays, people prefer easy-to-use websites with excellent user experience.
If you have a great user interface, the visitors will stay on your website longer and can quickly explore all the products they want to buy. It can also leave a great first impression on every visitor, and they will also love to stay on your website and recommend others.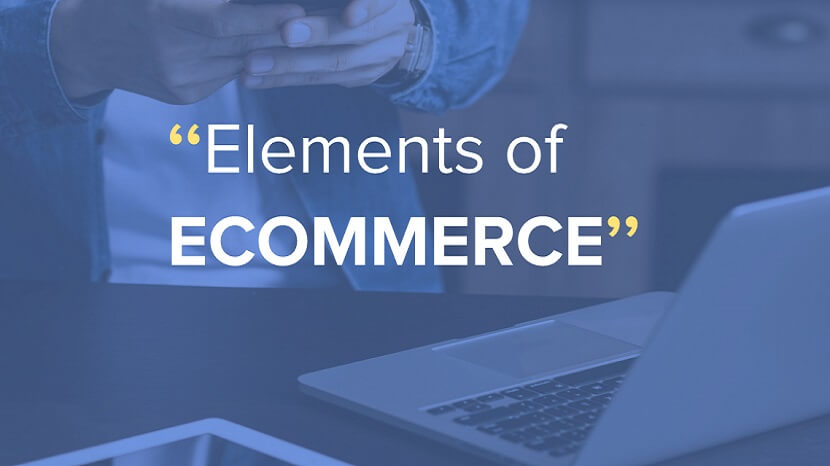 If you find our article valuable, please think about sharing it on your social media platforms, as your single share can inspire us to continue creating informative and valuable content for you.