Last updated on November 18th, 2023 by RGB Web Tech
Cloud hosting is a type of web hosting which uses multiple different servers to balance the load and maximize uptime. Instead of using a single server, your website can tap into a "cluster" that uses resources from a centralized pool. This means that even if one server fails, another kicks in to keep everything running.
Visualize the cloud as a web of different computers which are all interconnected. As more machines are hooked up to the network, more resources are added to the overall cloud.
With cloud hosting, you get a part of the so-called cloud cluster. As opposed to traditional web hosting, where you get a certain amount of space from a single server.
Advantages of Cloud Hosting
There are many advantages of using cloud hosting over shared, VPS, or Dedicated hosting.
Cost-Effective : One of the biggest reasons why businesses are switching to cloud hosting is because it is more cost-effective than the technology that runs on-premise. With traditional hosting, companies would have to spend money on disks or other storage devices and an IT team to look after these devices. But, with cloud hosting, you simply need to pay the vendor from which you are buying the resources. This saves resources, money, and time for the company. We can all agree on how important that is.
Easy to Implement : When hosting on the cloud, businesses get to hold on to the same business processes and applications without dealing with the backend features. Since it is managed via the Internet, cloud infrastructure is easily accessible for companies.
Scalability and Flexibility : A cloud server requires payment for only the used resources. A company does not always stay the same; it has the possibility to expand and shrink. Cloud hosting is also easily scalable which makes it easier for companies to add or remove resources according to their needs. The system grows with the company without extra burden on the company.
Backup and Disaster Recovery : With every company, there is a risk of data and even financial loss. It is necessary that a company have a disaster recovery program. With cloud hosting, disaster recovery is rarely needed since data backups are automatic. This redundancy in data storage makes the possibility of losing data highly unlikely.
Accessibility : With the Internet, it is so much easier to access data that is stored on web-based applications from anywhere. Having information that is stored in the cloud makes it much easier for that data to be accessed from anywhere and at any time regardless of the machine. This easy accessibility is one of the biggest advantages of cloud hosting.
Disadvantages of Cloud Hosting
Bandwidth Issue : Cloud hosting depends fully on the Internet. This means that a company needs to always have the Internet that it can rely on and is consistent. The Internet also has to have a fast connection and good bandwidth for the company to be able to take full benefit of the service. If you live in an area that does not have access to a good Internet connection, cloud hosting might turn out to be less fruitful for you.
Limited Control : The servers that host the cloud services are managed by the service providers. The providers are also the ones who own these servers. This makes it difficult for companies using these services to have the type of control that they want over their infrastructure.
Privacy: One of the biggest issues of Cloud hosting could be security issues that can arise if a person without some kind of technical knowledge is trying to use the service. You need technical assistance to benefit from the service. Another reason for security issues could arise from using a service that requires companies to share resources.
Vulnerable to Attacks: The biggest problem when using a web-based application or any kind of web-based service is that the Internet is filled with people who are looking to profit off of someone else's loss. It is not unusual for a web-based service to get hacked or have a data breach.
When using a cloud hosting service, it is important to note that there are several other companies using the same service from the same vendor as you. This can result in information theft either via hackers or via a company that is in competition with your company. Even though security measures are applied in the cloud, the risk of attacks is something to consider before using this type of service.
Downtime : One of the biggest potential downsides to using a Cloud hosting service is downtime. The service providers, the vendors, can also face technical difficulties on their side. This could be power loss or faulty internet connections, maintenance of data centers causing them to go out of service for some time.
Conclusion : Just like with everything else, cloud hosting might not be the best option for every business. With the growing use of the Internet for almost everything, it is probably best to stay up to date with current technologies so that you are not left behind on progress. It is important to note that the advantages outweigh the disadvantages of cloud hosting but it might not be a necessity for everyone.
List of Cloud Based Web Hosting Service Providers:
1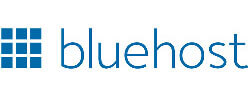 2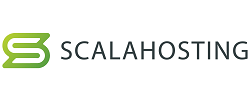 3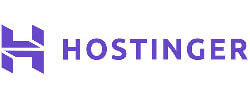 4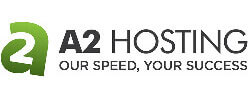 5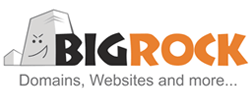 Video - Best Web Hosting For Small Business
Affordable Website Hosting for your domain
If you find our article valuable, please think about sharing it on your social media platforms, as your single share can inspire us to continue creating informative and valuable content for you.