Last updated on March 25th, 2023 by RGB Web Tech
RGB Web Tech Android App Store Optimization (ASO) service! We are dedicated to enhancing the visibility and success of your Android app in the crowded digital marketplace. With over two million apps available on the Google Play Store, standing out is crucial for attracting users and boosting downloads.
Our ASO experts employ a data-driven approach to optimize your app's metadata, including keywords, title, and description, ensuring it ranks higher in search results. Through thorough market analysis and competitor research, we identify strategic opportunities to maximize your app's potential. With our service, you can expect increased organic downloads, higher user engagement, and improved conversion rates.
Let us help your app reach its full potential and achieve greater success in the ever-evolving Android ecosystem.
Benefits of Android App Store Optimization Service
Android App Store Optimization (ASO) service offers numerous benefits to app developers and businesses looking to increase their app's visibility and success in the Google Play Store. Here are some key advantages:
Increased Visibility: ASO ensures your app appears higher in relevant search results, increasing its visibility to potential users and attracting more organic downloads.
Improved Discoverability: By optimizing keywords, title, and description, your app becomes easier for users to discover, resulting in higher chances of app exploration and downloads.
Enhanced User Engagement: ASO helps target the right audience, leading to more engaged users who are genuinely interested in your app's offerings.
Cost-Effective Marketing: Compared to paid advertising, ASO provides a more cost-effective way to drive app downloads and user acquisition.
Competitive Advantage: ASO enables you to stay ahead of your competitors by understanding their strategies and positioning your app effectively in the market.
Better Conversion Rates: Optimized app listings lead to improved conversion rates as users are more likely to download an app with clear and compelling descriptions.
Increased Revenue: With more downloads and engaged users, your app's revenue potential significantly improves through in-app purchases, ads, or subscriptions.
Real-time Analytics: ASO services often include performance monitoring and analytics, allowing you to track your app's progress and make data-driven improvements.
Continuous Optimization: ASO is an ongoing process, and our service ensures your app stays relevant and competitive as market trends evolve.
Global Reach: By targeting specific languages and regions, ASO can help your app gain traction in international markets, expanding your user base worldwide.
Process of Android App Store Optimization Service
The process of Android App Store Optimization (ASO) service involves several key steps to enhance the visibility and performance of your app in the Google Play Store. Here's an overview of the typical ASO process:
Market Research and Competitor Analysis:
Identify your target audience and understand their preferences.
Analyze your competitors' apps to discover successful strategies and opportunities.
Keyword Research:
Conduct thorough keyword research to identify relevant and high-traffic keywords related to your app's niche.
Choose keywords with a balanced combination of relevance and search volume.
App Title Optimization:
Craft a concise and keyword-rich app title that clearly reflects your app's purpose.
App Description Optimization:
Create a compelling and informative app description using targeted keywords.
Highlight the unique selling points and benefits of your app.
Icon and Screenshots:
Design an eye-catching app icon that represents your app's identity effectively.
Use engaging screenshots and visuals that showcase your app's features and functionality.
App Ratings and Reviews:
Encourage positive user reviews and ratings by providing excellent user experiences and support.
Respond to user feedback, addressing concerns and improving app credibility.
Localization:
Translate your app's metadata and content into different languages to target international audiences.
A/B Testing:
Conduct A/B testing of different elements, such as icons, screenshots, and descriptions, to determine which version performs better.
Monitoring and Analytics:
Continuously monitor your app's performance using analytics tools to track downloads, user engagement, and other important metrics.
Use data insights to make informed decisions and refine your ASO strategy over time.
Regular Updates and Iterations:
ASO is an ongoing process. Regularly update your app's metadata and visual assets based on the changing market trends and user behavior.
Industries We Serve for Android App Store Optimization Service
Our Android App Store Optimization (ASO) service is versatile and applicable to a wide range of industries and app types. We serve various industries to help them optimize their Android apps and improve their visibility and performance on the Google Play Store. Some of the industries we serve include:
Gaming
E-commerce
Social Networking
Productivity
Health and Fitness
Finance and Banking
Education
Entertainment
Travel and Navigation
Lifestyle
News and Media
Business and Productivity
Utilities
Photography and Video
Sports and Fitness
Package for Android ASO Service
Basic
Small Business
$

499
Standard
Mid-Size Business
$

899
Advanced
Large Business
$

1299
Why Choose RGB Web?
Choosing RGB Web Tech for Android App Store Optimization (ASO) service offers several compelling reasons:
Expertise and Experience: RGB Web Tech has a team of experienced ASO professionals who are well-versed in the latest ASO techniques and best practices. They have a track record of success in optimizing apps across various industries.
Data-Driven Approach: Our ASO service is data-driven, relying on in-depth market research, competitor analysis, and keyword research to make informed decisions that lead to effective optimization strategies.
Customized Solutions: We understand that each app is unique, and our ASO solutions are tailored to meet the specific requirements and goals of your app, ensuring the best results.
Comprehensive Optimization: RGB Web Tech covers all aspects of ASO, including keyword optimization, app title and description, visual assets, ratings, and reviews, ensuring your app is fully optimized for improved visibility and conversions.
Regular Updates and Monitoring: ASO is an ongoing process, and we continuously monitor your app's performance and make necessary updates to keep it competitive in the ever-changing app market.
Proven Results: Our past clients have experienced increased app downloads, improved user engagement, and higher rankings on the Google Play Store, resulting in tangible business growth.
Transparent Reporting: We provide regular reports and insights on your app's ASO performance, allowing you to track progress and understand the impact of our optimization efforts.
Customer Support: RGB Web Tech offers excellent customer support, addressing any queries or concerns promptly to ensure a smooth and satisfactory experience.
Ethical Practices: We strictly adhere to Google Play Store guidelines and ethical ASO practices, ensuring your app's long-term sustainability and reputation.
Cost-Effective Services: Our ASO services are designed to provide value for money, offering competitive pricing without compromising on quality.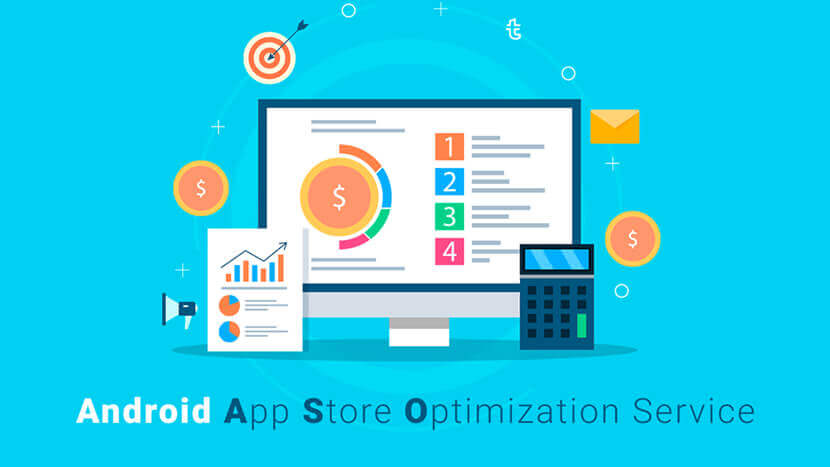 We're excited to discuss your web design & development needs. Our team can bring your digital ideas to life. Let's create something amazing!