Last updated on November 20th, 2023 by RGB Web Tech
FuelPHP is a powerful and flexible open-source PHP web application framework that enables rapid development of web applications. With our expertise in FuelPHP, we provide top-notch solutions tailored to your unique business needs. Our skilled developers utilize the framework's MVC architecture and HMVC implementation to build scalable, maintainable, and secure applications.
We offer a wide range of services, including custom web application development, module/plugin integration, performance optimization, and migration from other frameworks. Our team's in-depth knowledge of PHP, MySQL, and web technologies ensures the seamless delivery of high-quality projects on time and within budget. Let us fuel your web development journey and drive your success!
Benefits of FuelPHP Framework Development Service
FuelPHP Framework Development Service offers numerous benefits that empower businesses and developers to create high-quality web applications efficiently:
Rapid Development: FuelPHP's clean and concise syntax, along with its robust libraries and tools, accelerate the development process, reducing time-to-market for your projects.
Modularity: The HMVC architecture allows for modular development, making code organization and maintenance easier, enhancing scalability and code reusability.
Security: FuelPHP incorporates various security features, protecting your application against common vulnerabilities and ensuring a secure user experience.
Flexibility: The framework provides flexibility in choosing components and libraries, enabling developers to work with technologies that suit their specific requirements.
ORM Support: FuelPHP's Object-Relational Mapping (ORM) simplifies database interactions, streamlining data management and reducing the need for manual SQL queries.
Community and Documentation: A thriving community and extensive documentation provide continuous support, guidance, and updates for developers.
Performance: FuelPHP's optimized codebase and caching mechanisms deliver excellent performance, resulting in faster-loading web applications.
Cross-platform Compatibility: Applications built with FuelPHP work seamlessly across various platforms and devices, enhancing user reach and accessibility.
Scalability: The framework's modular architecture allows businesses to scale their applications easily as their user base and feature requirements grow.
Customizability: FuelPHP's extensibility allows developers to create custom modules and plugins, tailoring applications precisely to clients' needs.
Long-term Viability: As an established and well-maintained framework, FuelPHP offers a stable and reliable development environment for long-term projects.
Cost-effective: The open-source nature of FuelPHP eliminates licensing costs, making it an affordable option for startups and small businesses.
Process of FuelPHP Framework Development Service
The process of FuelPHP Framework Development Service typically involves several stages, each designed to ensure the successful and efficient creation of web applications. Here's an overview of the typical process:
Requirement Gathering: The first step is to understand the client's requirements and project objectives. This involves meetings and discussions to identify the scope of the project, target audience, desired features, and any specific design preferences.
Planning and Architecture: Based on the gathered requirements, the development team creates a comprehensive plan and defines the application's architecture. They outline the database structure, determine the modules and plugins needed, and establish the overall project timeline.
Design and Mockups: The design phase involves creating wireframes and mockups of the user interface. This step helps in visualizing the application's layout, user flow, and overall user experience. Feedback from the client is collected and incorporated into the design.
Development: The actual development process begins, where the developers start coding the application using the FuelPHP framework. They create different modules, integrate required libraries, and implement the business logic as per the planned architecture.
Testing: After the development phase, rigorous testing is conducted to identify and fix any bugs or issues. This includes unit testing, integration testing, and user acceptance testing to ensure the application functions correctly and meets the client's requirements.
Deployment: Once the application passes testing, it is deployed to the production server. The deployment process involves setting up the necessary infrastructure, configuring the web server, and ensuring the application runs smoothly in the live environment.
Monitoring and Maintenance: After deployment, the application is monitored to ensure its performance and stability. Regular maintenance and updates are provided to keep the application secure and up-to-date with changing technologies and requirements.
Support and Training: Ongoing support is provided to assist the client with any issues or questions that arise. Training sessions may also be conducted to help the client's team understand and manage the application effectively.
Project Delivery: Upon successful completion of all stages, the final application is delivered to the client. Depending on the contract and agreement, the intellectual property rights and ownership are transferred to the client.
Industries We Serve for FuelPHP Framework Development Service
Our FuelPHP Framework Development Service caters to a diverse range of industries, leveraging the flexibility and power of the framework to deliver tailored solutions for various business needs. Some of the industries we serve include:
E-commerce
Finance and Banking
Healthcare
Education
Travel and Tourism
Real Estate
Social Networking
Entertainment
Automotive
Logistics and Supply Chain
Non-Profit and NGOs
Gaming
Package for FuelPHP Development Service
Basic
Small Business
$

699
Standard
Mid-Size Business
$

1299
Advanced
Large Business
$

1899
Why Choose RGB Web Tech?
Choosing RGB Web Tech for FuelPHP Framework Development Service comes with several compelling reasons that set us apart as a reliable and exceptional development partner:
Expertise in FuelPHP: Our team consists of skilled developers with extensive experience in FuelPHP development. We have a deep understanding of the framework's intricacies, allowing us to build efficient, scalable, and secure applications.
Tailored Solutions: We take the time to understand your unique business needs and requirements. Our development process is focused on delivering customized solutions that align perfectly with your goals and objectives.
Proven Track Record: RGB Web Tech has a track record of successful projects and satisfied clients across various industries. Our portfolio showcases the diverse range of applications we've built using FuelPHP.
End-to-End Services: From requirement gathering to post-launch support, we offer comprehensive end-to-end services, ensuring a smooth and hassle-free development journey for our clients.
Agile Development Methodology: We follow agile development practices, allowing us to be flexible and adaptive throughout the project. Regular updates and feedback sessions ensure transparency and client involvement at every stage.
Quality Assurance: Our rigorous testing process ensures that the application is thoroughly checked for bugs, performance issues, and security vulnerabilities, guaranteeing a high-quality end product.
Client-Centric Approach: Client satisfaction is our top priority. We maintain clear and open communication, keeping clients informed about the project's progress and involving them in decision-making processes.
Security and Confidentiality: We adhere to industry best practices to ensure the security and confidentiality of your project and data. Your intellectual property rights are fully respected and protected.
Cost-effective Solutions: Our competitive pricing and efficient development approach ensure that you get the best value for your investment.
Support and Maintenance: Our commitment doesn't end with the project's delivery. We provide ongoing support and maintenance services to keep your application up-to-date and running smoothly.
Client Reviews and Testimonials: Don't just take our word for it. Our clients' reviews and testimonials speak to the level of satisfaction and trust they have in our services.
Adaptability and Future-Proofing: We develop applications with scalability and future enhancements in mind, ensuring your solution can adapt to changing business needs and technological advancements.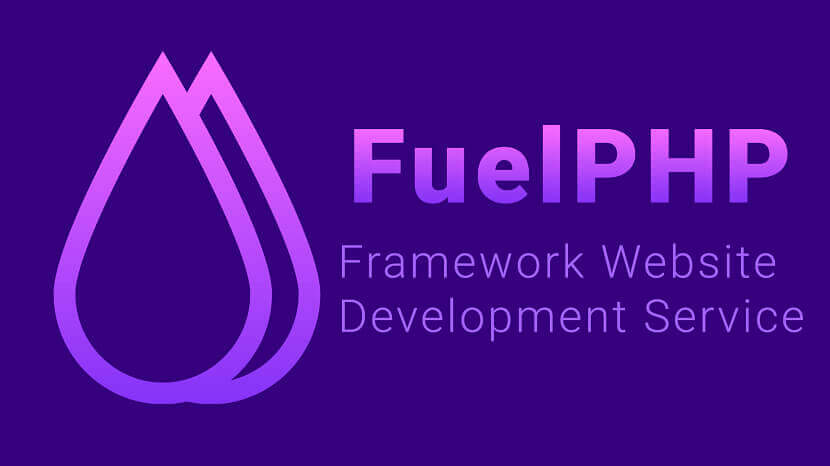 We're excited to discuss your design, development and marketing needs. Our team can bring your digital ideas to life. Let's create something amazing!
Written by RGB WEB TECH
Design, Development and Marketing Services
We are a Chandigarh-based company specializing in web design, web development, digital marketing, and mobile app development services, dedicated to crafting compelling online platforms. Our expertise lies in coding, responsive design, user interface, user experience, mobile app development, and digital marketing. Bring us your ideas, and we'll turn them into successful realities!