Last updated on November 20th, 2023 by RGB Web Tech
Magento Development Service is a cutting-edge e-commerce solution tailored for businesses seeking to establish a robust online presence. With a global reputation for its feature-rich platform, Magento empowers enterprises to create scalable, customizable, and visually stunning online stores. Our Magento Development Service offers a seamless integration of this powerful platform to meet your specific business requirements. Our team of skilled developers excels in designing captivating user interfaces, optimizing website performance, and implementing secure payment gateways. Leveraging the latest Magento technologies, we ensure responsive and mobile-friendly shopping experiences. From initial consultation to post-launch support, we are committed to delivering unparalleled e-commerce solutions to drive your business success.
Benefits of Magento Development Service
Magento Development Service offers numerous benefits for businesses looking to establish and grow their online presence:
Robust E-commerce Platform: Magento is renowned for its powerful and feature-rich e-commerce capabilities, providing a solid foundation for building complex online stores with extensive product catalogs and multiple storefronts.
Customization and Flexibility: Magento allows extensive customization, enabling businesses to tailor their online stores to match their unique branding, user experience, and business processes.
Scalability: As businesses expand, Magento can handle the increased traffic and transaction volumes, ensuring a seamless shopping experience for customers.
Mobile-Friendly and Responsive: Magento supports mobile commerce, ensuring that online stores are optimized for various devices, enhancing user experience and driving mobile sales.
SEO-Friendly: The platform includes built-in SEO features, enabling better visibility and search engine rankings, increasing organic traffic and potential customers.
Extensive Integrations: Magento seamlessly integrates with various third-party applications, such as payment gateways, shipping providers, and marketing tools, enhancing store functionality.
Advanced Marketing and Analytics: Magento offers powerful marketing tools, analytics, and reporting features, enabling businesses to make data-driven decisions and improve customer engagement.
Security and Reliability: Magento prioritizes security, providing regular updates and patches, keeping the online store safe from potential threats and vulnerabilities.
Multilingual and Multicurrency Support: Ideal for international businesses, Magento supports multiple languages and currencies, expanding the customer base and facilitating global sales.
Community Support: Magento has a large and active community of developers and users, offering valuable resources, tutorials, and support for troubleshooting and enhancing the platform.
Process of Magento Development Service
The Magento Development Service process typically involves the following stages:
Discovery and Requirement Gathering: The development process starts with understanding the client's business goals, target audience, and specific requirements for the online store. Detailed discussions help in creating a comprehensive project scope.
Planning and Design: The development team creates a plan that outlines the project's milestones, timeline, and resource allocation. Wireframes and mockups are designed to visualize the website layout and user interface.
Development: This stage involves coding and customization based on the approved design and requirements. Developers create and integrate functionalities like product catalogs, payment gateways, shopping carts, and user management systems.
Testing: Rigorous testing is conducted to identify and fix bugs, ensure website functionality, responsiveness, and compatibility across different browsers and devices.
Deployment: Once testing is complete, the Magento website is deployed to a live server, making it accessible to users.
Data Migration: If migrating from an existing e-commerce platform, data like product information, customer details, and orders are transferred to Magento.
Training and Handover: The client's team is trained on managing the Magento admin panel, handling orders, products, and website content.
Launch: The Magento website goes live, and promotional activities may be initiated to attract customers.
Post-launch Support: The development team provides ongoing support and maintenance to address any issues, implement updates, and optimize the website's performance.
Continuous Improvement: Regularly monitoring website performance, user feedback, and market trends helps in making continuous improvements to enhance the online store's efficiency and user experience.
Industries We Serve for Magento Development Service
Our Magento Development Service caters to a diverse range of industries, empowering businesses across various sectors to establish and grow their online presence. Some of the industries we serve include:
Retail and E-commerce
Fashion and Apparel
Electronics and Technology
Health and Wellness
Automotive
Home and Furniture
Food and Beverage
Sports and Outdoors
B2B E-commerce
Luxury Goods
Package for Magento Development Service
Basic
Small Business
$

599
Standard
Mid-Size Business
$

999
Advanced
Large Business
$

1499
Why Choose RGB Web Tech?
Choosing RGB Web Tech for Magento Development Service comes with a multitude of advantages that set us apart as a trusted and reliable partner for your e-commerce needs:
Expertise and Experience: Our team consists of highly skilled Magento developers with extensive experience in building and customizing e-commerce websites. We have a proven track record of successful Magento projects across diverse industries.
Custom Solutions: We understand that each business is unique, and we tailor our Magento Development Service to meet your specific requirements, ensuring a personalized and efficient e-commerce solution.
Design Excellence: Our design team excels in creating visually appealing and user-friendly interfaces, providing an engaging shopping experience that drives conversions and customer loyalty.
Cutting-edge Technology: We stay up-to-date with the latest Magento advancements and best practices, ensuring that your online store leverages the most advanced and secure technologies.
Agile Development Approach: Our agile development methodology allows for flexibility and quick adaptability, ensuring timely delivery and effective collaboration throughout the project.
Seamless Integration: We expertly integrate third-party applications, payment gateways, and extensions, expanding your online store's capabilities and enhancing customer convenience.
Mobile Responsiveness: Our Magento Development Service ensures that your online store is fully optimized for mobile devices, capturing the growing market of mobile shoppers.
Quality Assurance: Rigorous testing and quality assurance procedures guarantee a bug-free and high-performance online store, providing a smooth and error-free user experience.
Customer Support: We provide comprehensive post-launch support and maintenance to address any issues promptly and ensure the long-term success of your Magento website.
Client Satisfaction: Our primary goal is to exceed your expectations. We maintain open communication, involve you in the development process, and deliver results that align with your business objectives.
Cost-effectiveness: Our Magento Development Service offers competitive pricing and value for money, making it an affordable solution for businesses of all sizes.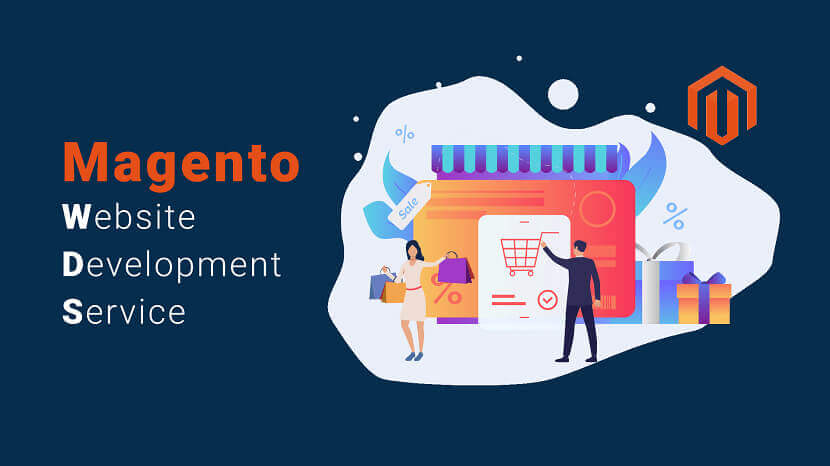 We're excited to discuss your design, development and marketing needs. Our team can bring your digital ideas to life. Let's create something amazing!
Written by RGB WEB TECH
Design, Development and Marketing Services
We are a Chandigarh-based company specializing in web design, web development, digital marketing, and mobile app development services, dedicated to crafting compelling online platforms. Our expertise lies in coding, responsive design, user interface, user experience, mobile app development, and digital marketing. Bring us your ideas, and we'll turn them into successful realities!