Last updated on March 25th, 2023 by RGB Web Tech
RGB Web Tech Responsive Web Design Service! In today's digital age, having a website that adapts seamlessly to various devices is crucial for success. With our expertise, we specialize in creating visually appealing and user-friendly websites that are optimized for all screen sizes, from desktops to tablets and smartphones. Our skilled team of designers and developers combines creativity with technical proficiency to deliver responsive designs that engage visitors and drive conversions. By employing the latest industry standards and responsive frameworks, we ensure your website looks stunning and functions flawlessly across multiple platforms. Get ready to captivate your audience with our top-notch responsive web design service.
Benefits of Responsive Web Design Service
The benefits of responsive web design service are numerous and impactful. Here are some key advantages:
Enhanced User Experience: Responsive web design ensures a seamless and optimized browsing experience across all devices. Users can easily navigate, read content, and interact with your website, leading to increased engagement and customer satisfaction.
Increased Mobile Traffic: With the widespread use of mobile devices, having a responsive website is essential to capture mobile traffic. Responsive design ensures your website looks and functions well on smartphones and tablets, attracting and retaining mobile users.
Improved SEO Performance: Search engines prefer responsive websites as they provide a consistent user experience and a single URL. This leads to better search engine rankings, increased organic traffic, and improved visibility for your website.
Cost and Time Efficiency: Responsive design eliminates the need for separate mobile websites, reducing development and maintenance costs. It also saves time as updates and changes only need to be made once, instead of managing multiple versions of the site.
Higher Conversion Rates: A responsive website creates a seamless path to conversion by offering a user-friendly experience. Visitors are more likely to stay on your site, engage with your content, and convert into leads or customers.
Improved Brand Consistency: With responsive design, your website maintains a consistent look and feel across all devices, reinforcing your brand identity and professionalism.
Competitive Advantage: As more businesses adopt responsive design, having a responsive website gives you a competitive edge. It showcases your commitment to providing a modern and user-centric experience, setting you apart from competitors.
Flexibility and Adaptability: Responsive websites adapt to the ever-evolving landscape of devices and screen sizes. Whether it's a new smartphone or an emerging technology, your website will be ready to deliver a seamless experience.
Process of Responsive Web Design Service
The process of responsive web design service typically involves the following steps:
Requirement Analysis: Understanding your business objectives, target audience, and specific design requirements.
Wireframing and Prototyping: Creating a visual blueprint and interactive prototypes to outline the website's structure and functionality.
Design Concept Creation: Developing a visually appealing and brand-consistent design concept that takes into account responsive principles and user experience best practices.
Responsive Layout Design: Crafting flexible and fluid layouts that adapt seamlessly to different screen sizes and devices, ensuring optimal user experience.
Content Integration: Incorporating and organizing website content, including text, images, videos, and interactive elements, in a manner that aligns with the responsive design.
Development and Coding: Converting the approved design into a functional website using HTML, CSS, and other coding languages, with a focus on responsiveness and performance optimization.
Testing and Debugging: Thoroughly testing the website across various devices, browsers, and screen resolutions to identify and fix any compatibility issues or bugs.
Content Management System Integration: If required, integrating a user-friendly content management system (CMS) that allows you to easily update and manage website content.
Search Engine Optimization: Implementing SEO best practices, including responsive design, fast loading times, mobile-friendliness, and proper meta tags, to improve search engine visibility.
Launch and Post-launch Support: Deploying the website on the hosting server, monitoring its performance, and providing ongoing support and maintenance to address any issues or updates.
Industries We Serve for Responsive Web Design Service
Our responsive web design service caters to a diverse range of industries, ensuring that businesses across various sectors can benefit from our expertise. Some of the industries we serve include:
E-commerce
Hospitality and Tourism
Healthcare
Real Estate
Professional Services
Education
Technology
Non-profit Organizations
Entertainment and Media
Fashion and Lifestyle
Package for Responsive Web Design Service
Basic
Small Business
$

1299
Standard
Mid-Size Business
$

1599
Advanced
Large Business
$

1999
Why Choose RGB Web Tech?
Choosing RGB Web Tech for responsive web design service offers several advantages:
Expertise and Experience: RGB Web Tech has a team of highly skilled designers and developers with extensive experience in responsive web design. We stay updated with the latest trends and technologies to deliver cutting-edge solutions that meet your specific needs.
Customized Approach: We understand that every business is unique, and we tailor our responsive web design service to align with your brand identity, goals, and target audience. Our designs are custom-built to reflect your vision and provide a seamless user experience.
User-Centric Design: Our focus is on creating websites that prioritize the needs and preferences of your users. We employ user-centric design principles to ensure intuitive navigation, easy readability, and optimal engagement across devices.
Mobile Optimization: With the increasing use of mobile devices, we prioritize mobile optimization in our responsive designs. We ensure that your website looks and functions flawlessly on smartphones and tablets, maximizing mobile traffic and conversions.
SEO-Friendly Approach: We integrate SEO best practices into our responsive web designs, including fast loading times, mobile-friendliness, and proper meta tags. This helps improve your website's visibility and search engine rankings, driving organic traffic.
Collaboration and Communication: We believe in open communication and collaboration throughout the design process. We listen to your requirements, provide regular updates, and actively involve you in the decision-making process to ensure your satisfaction.
Timely Delivery: We understand the importance of timely project delivery. Our team follows efficient project management processes to ensure that your responsive website is completed within the agreed-upon timeline, without compromising on quality.
Ongoing Support: Our relationship doesn't end with the launch of your website. We provide post-launch support and maintenance services to address any issues, implement updates, and ensure your website remains secure and up to date.
Cost-Effective Solutions: RGB Web Tech offers competitive pricing for our responsive web design service, providing cost-effective solutions without compromising on quality. We strive to deliver value for your investment.
Client Satisfaction: Our ultimate goal is your satisfaction. We measure our success by the success of your website. We prioritize building long-term relationships with our clients and strive to exceed their expectations in every aspect.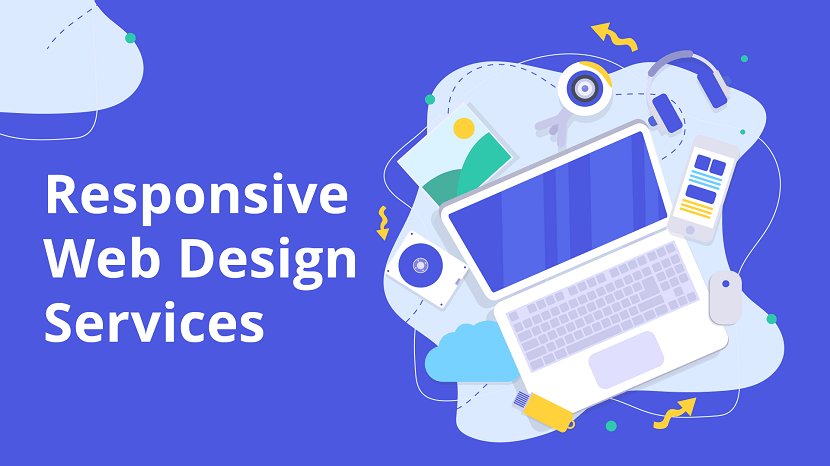 We're excited to discuss your web design & development needs. Our team can bring your digital ideas to life. Let's create something amazing!