Last updated on March 25th, 2023 by RGB Web Tech
RGB Web Tech Symfony PHP Framework Development Service! We are a team of skilled developers dedicated to delivering top-notch web solutions using Symfony, one of the most robust and widely adopted PHP frameworks. With years of experience, we offer tailored solutions that meet your specific business needs, whether you require a simple web application or a complex enterprise-level system.
Our expertise in Symfony ensures high-performance, scalability, and maintainability of your applications. We follow industry best practices, adhering to Symfony's standards, and utilize its powerful features to create efficient, secure, and feature-rich web applications. From conception to deployment and beyond, we provide comprehensive support, ensuring your project's success. Partner with us for cutting-edge Symfony development and take your web presence to new heights.
Benefits of Symfony PHP Framework Development Service
Symfony PHP Framework Development Service offers numerous benefits that empower businesses to build robust and high-performing web applications. Here are some key advantages:
Rapid Development: Symfony's extensive set of reusable components and code generation tools allow for accelerated development, reducing time-to-market for your projects.
Modularity and Flexibility: Symfony's architecture promotes modular development, enabling developers to easily add or remove features, making the application more flexible and maintainable.
Scalability: Symfony's scalable architecture ensures that applications can handle increased traffic and data without compromising on performance.
Stability and Reliability: As an established framework, Symfony is known for its stability, reliability, and long-term support, ensuring a solid foundation for your applications.
Security: Symfony provides built-in security features, protection against common vulnerabilities, and allows for easy implementation of security measures.
Community and Ecosystem: Being an open-source framework, Symfony has a vibrant community and a vast ecosystem of plugins and bundles, offering solutions for various requirements.
Performance Optimization: Symfony's cache management, lazy loading, and other performance optimization features contribute to faster load times and improved user experience.
Testing and Debugging: Symfony encourages test-driven development (TDD) with excellent testing tools, facilitating bug detection and maintenance.
Continuous Updates: Symfony actively releases updates and improvements, ensuring that your application stays up-to-date with the latest standards and best practices.
Cost-Effectiveness: Leveraging Symfony's reusable components and community-driven resources can reduce development costs while delivering top-notch applications.
Documentation and Support: Symfony provides comprehensive documentation and extensive community support, making it easier for developers to learn and troubleshoot issues.
Process of Symfony PHP Framework Development Service
The Symfony PHP Framework Development Service follows a systematic process to ensure the successful and efficient delivery of web applications. Here's a general outline of the typical steps involved:
Project Discovery: The process begins with a thorough understanding of the client's requirements, objectives, and business goals. Project scope, features, and technology stack are defined during this stage.
Planning and Architecture: The development team creates a detailed plan outlining the project's architecture, database design, and the selection of Symfony components and bundles.
Design and Wireframing: User interface (UI) and user experience (UX) designers work on creating wireframes and design mockups that align with the project's requirements and brand identity.
Development: The actual coding and development of the Symfony-based application take place in this phase. Developers implement the planned architecture and design, using Symfony components and adhering to coding standards.
Testing: Comprehensive testing is performed to identify and resolve any bugs or issues. This includes unit testing, integration testing, and functional testing to ensure the application's reliability and robustness.
Deployment: The application is deployed to a staging environment for final testing and client approval. Any necessary adjustments are made before moving to the production environment.
Production and Launch: The application is made live on the server, and the Symfony team monitors its performance to ensure a smooth launch.
Support and Maintenance: After the launch, ongoing support and maintenance services are provided to address any post-launch issues, perform updates, and ensure the application's continued optimal performance.
Security and Updates: Regular security audits and updates are conducted to protect the application from potential vulnerabilities.
Documentation and Training: Documentation is provided to help clients understand the application's features and functionalities. If required, training sessions may also be conducted to familiarize the client's team with the application.
Industries We Serve for Symfony PHP Framework Development Service
Our Symfony PHP Framework Development Service caters to a diverse range of industries, providing tailored solutions that address their specific needs and challenges. Some of the industries we serve include:
E-commerce
FinTech and Banking
Healthcare
Education
Travel and Tourism
Real Estate
Media and Entertainment
Automotive
Social Networking
Gaming
Non-profit and Government
Logistics and Supply Chain
Package for Symfony Development Service
Basic
Small Business
$

699
Standard
Mid-Size Business
$

1299
Advanced
Large Business
$

1899
Why Choose RGB Web Tech?
Choosing RGB Web Tech for Symfony PHP Framework Development Service comes with several compelling reasons that set us apart from the competition:
Expertise in Symfony: We have a team of highly skilled and experienced Symfony developers who are well-versed in the latest Symfony versions, best practices, and coding standards. Our expertise ensures the development of robust and efficient Symfony applications.
Customized Solutions: We understand that every project is unique, and we tailor our Symfony solutions to meet your specific business requirements. Our focus is on delivering a solution that aligns perfectly with your objectives.
Proven Track Record: RGB Web Tech has a strong track record of successfully delivering Symfony projects across diverse industries. We take pride in our ability to consistently exceed client expectations.
Client-Centric Approach: We prioritize clear and open communication with our clients throughout the development process. Your feedback and ideas are essential, and we involve you at every stage to ensure complete satisfaction.
Quality Assurance: Our rigorous testing and quality assurance processes guarantee that your Symfony application is free from errors and performs optimally across different scenarios.
Security and Compliance: We prioritize the security of your application and adhere to industry best practices to ensure that your Symfony project is robust, secure, and compliant with relevant regulations.
Scalability and Performance: Our Symfony solutions are designed to be scalable, allowing your application to grow with your business. We optimize performance to deliver fast and responsive applications.
Timely Delivery: We value your time and work diligently to meet project deadlines without compromising on the quality of deliverables.
Transparent Pricing: We offer competitive and transparent pricing for our Symfony PHP Framework Development Service. There are no hidden costs, and you get the best value for your investment.
Post-Launch Support: Our commitment to your success extends beyond the project's completion. We provide ongoing support and maintenance to ensure your Symfony application runs smoothly.
Latest Technology Stack: RGB Web Tech keeps abreast of the latest trends and technologies in web development. We use modern tools and methodologies to deliver cutting-edge Symfony solutions.
Client Satisfaction: Our ultimate goal is your satisfaction. We strive to build long-lasting partnerships with our clients, ensuring they are delighted with the Symfony services we offer.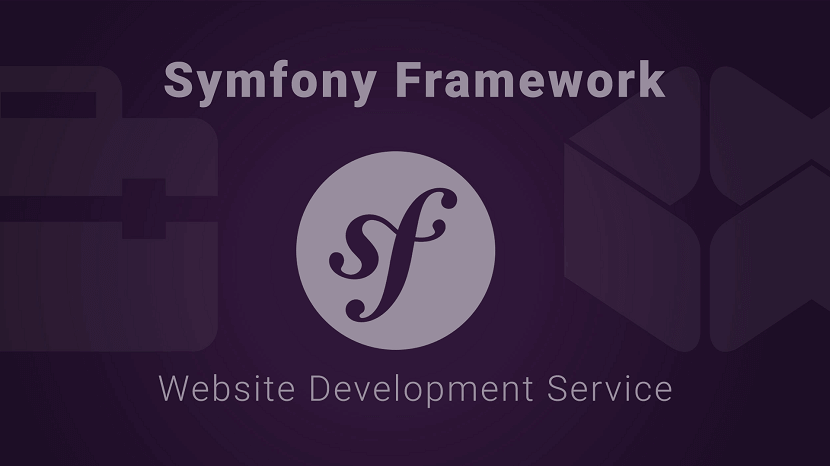 We're excited to discuss your web design & development needs. Our team can bring your digital ideas to life. Let's create something amazing!