Last updated on March 25th, 2023 by RGB Web Tech
Zen Cart Development Service is a cutting-edge e-commerce solution that revolutionizes online businesses. With a vast expertise in Zen Cart development, our team delivers exceptional and tailor-made solutions for your digital storefront. We empower businesses to create user-friendly, visually appealing, and feature-rich online stores that enhance customer experiences and boost conversions. Our developers are proficient in customizing themes, integrating payment gateways, optimizing SEO, and ensuring seamless functionality. We prioritize security, scalability, and performance, providing a reliable platform for your business to thrive. With our Zen Cart development service, you can stay ahead in the competitive e-commerce landscape and achieve unparalleled success in your online venture.
Benefits of Zen Cart Development Service
Zen Cart Development Service offers numerous benefits for businesses looking to establish a successful online presence:
User-Friendly Interface: Zen Cart provides an intuitive and easy-to-navigate interface for both store owners and customers, enhancing user experience and driving higher engagement.
Customization Options: With Zen Cart, businesses can personalize their online stores to align with their brand identity and unique requirements, ensuring a distinctive online presence.
Secure Transactions: The platform emphasizes robust security measures, protecting sensitive customer data and ensuring secure transactions, instilling trust among customers.
SEO-Friendly: Zen Cart is designed with SEO best practices, enabling businesses to optimize their online stores for better search engine rankings and increased organic traffic.
Extensive Feature Set: It offers a wide range of built-in features and extensions, allowing businesses to add functionalities like multiple payment options, discount coupons, and more.
Responsive Design: Zen Cart supports responsive web design, ensuring seamless shopping experiences across various devices, including desktops, tablets, and smartphones.
Scalability: The platform is scalable, accommodating business growth and increasing product offerings without compromising performance.
Cost-Effective: Zen Cart is an open-source platform, reducing development costs and enabling businesses to invest in other critical aspects of their operations.
Community Support: Being open-source, Zen Cart benefits from an active community of developers and users who constantly contribute to its improvement and provide support.
Integration Capabilities: It can seamlessly integrate with various third-party tools, such as payment gateways, shipping providers, and inventory management systems, streamlining business processes.
Process of Zen Cart Development Service
The process of Zen Cart Development Service involves several key steps to create a fully functional and customized e-commerce website. Here's a general outline of the process:
Requirement Gathering: Understand the client's business objectives, target audience, product offerings, and specific customization needs. This involves detailed discussions and documentation.
Planning: Create a project plan that outlines the scope, timeline, and resources required for Zen Cart development. Define the website's structure, design layout, and features to be implemented.
Design and Theme Customization: Develop a visually appealing and responsive design that aligns with the client's brand. Customize the Zen Cart theme to match the desired look and feel of the online store.
Development: Implement the design and integrate the necessary functionalities. This includes setting up product categories, product pages, shopping cart, checkout process, payment gateways, and shipping options.
Testing: Conduct thorough testing to identify and resolve any bugs, errors, or compatibility issues. Ensure the website performs well across different browsers and devices.
Content Migration: If the client already has existing content and products, migrate them to the new Zen Cart website accurately.
Security Measures: Implement robust security measures to protect customer data, secure transactions, and prevent potential vulnerabilities.
SEO Optimization: Optimize the website's structure and content for search engines to improve visibility and organic traffic.
Training and Documentation: Provide training to the client's team on how to manage and update the Zen Cart store. Create documentation for future reference.
Launch: After thorough testing and client approval, launch the Zen Cart website, making it live for customers to access and shop.
Post-launch Support: Offer ongoing maintenance and support to address any issues, provide updates, and keep the website secure and up-to-date.
Industries We Serve for Zen Cart Development Service
Our Zen Cart Development Service caters to a diverse range of industries, providing customized e-commerce solutions to meet their specific needs. Some of the industries we serve include:
Retail and E-commerce
Fashion and Apparel
Electronics and Technology
Health and Wellness
Home and Furniture
Automotive
Beauty and Cosmetics
Sports and Outdoors
Food and Beverage
Gifts and Souvenirs
Arts and Crafts
Toys and Games
Package for Zen Cart Development Service
Basic
Small Business
$

599
Standard
Mid-Size Business
$

999
Advanced
Large Business
$

1499
Why Choose RGB Web Tech?
Choosing RGB Web Tech for Zen Cart Development Service offers several compelling reasons:
Expertise: RGB Web Tech has a team of skilled and experienced developers with a deep understanding of Zen Cart. They possess a proven track record of successfully delivering high-quality e-commerce solutions.
Customization: RGB Web Tech focuses on tailoring Zen Cart to your unique business requirements. They can create a fully customized online store that aligns with your brand identity and enhances user experience.
Comprehensive Solutions: From planning and design to development and post-launch support, RGB Web Tech offers end-to-end solutions, ensuring a seamless and hassle-free development process.
Industry Experience: RGB Web Tech serves various industries, gaining valuable insights into the specific needs and challenges of different sectors. They leverage this experience to create industry-specific solutions.
Security and Compliance: Security is a top priority for RGB Web Tech. They implement robust security measures to safeguard customer data and ensure compliance with industry standards.
SEO Optimization: RGB Web Tech understands the importance of SEO in driving organic traffic to your online store. They optimize your Zen Cart website to improve search engine rankings and visibility.
Responsive Design: RGB Web Tech ensures that your Zen Cart store is responsive and performs flawlessly across various devices, delivering a consistent experience to customers.
Timely Delivery: RGB Web Tech is committed to delivering projects on time, without compromising on quality. They value deadlines and strive to meet or exceed client expectations.
Transparent Communication: Clear and transparent communication is at the core of RGB Web Tech's approach. They keep you informed about the project's progress and involve you in decision-making.
Client Satisfaction: RGB Web Tech prioritizes client satisfaction and aims to build long-term relationships. They go the extra mile to ensure that the final product meets your vision and business goals.
Cost-Effectiveness: RGB Web Tech offers competitive pricing for their Zen Cart Development Service, providing excellent value for your investment.
Ongoing Support: After the project's completion, RGB Web Tech provides ongoing support and maintenance to address any issues and keep your Zen Cart store up-to-date.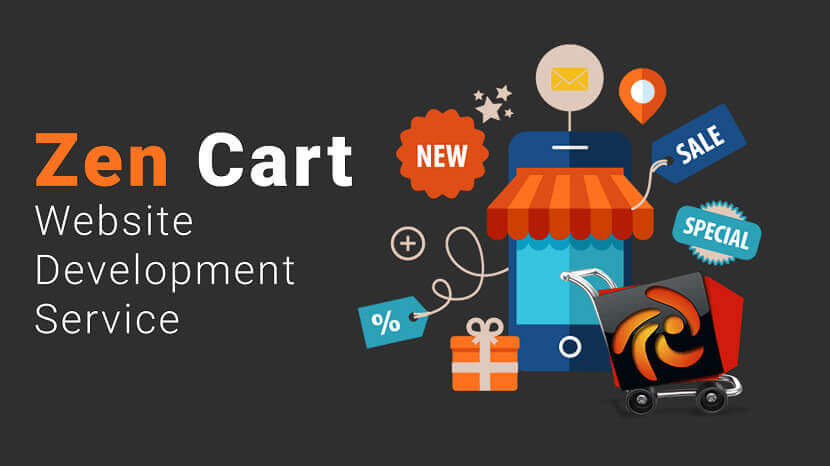 We're excited to discuss your web design & development needs. Our team can bring your digital ideas to life. Let's create something amazing!