Last updated on April 14th, 2023 by RGB Web Tech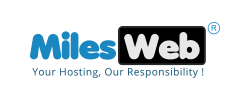 Getting online reputation is as important to get up your brand identity as good as possible which impacts your business. Many people look for hosting their website in well-reputed hosting company that offers them the services they expect from them in budget friendly pricing. However, there are huge differences in brands and it's essential to pick a web host that suits your needs in order to have a successful online business. It's always nice to get more than you paid for in terms of features and service you expect from hosting provider. There are many web hosting that we can look for but we need to get out the best out of many hosting provider. Few things like speed of the website, server location, security, pricing factor, Uptime guarantee. Select a web hosts that have great features with speed and price.
A good web host that provides the more features but not proper support service is not worth than to get host with them.
Whereas, MilesWeb is a very good web host for newbie bloggers, affiliate marketers, small-medium scale businesses offering excellent 24x7 support.
Check out that why MilesWeb would be best for you.
1. You can get a web host that's based in India.
MilesWeb it's an ideal for you to host your site as your audience might enjoy faster speeds. also they are best hosting provider in India. You might also prefer the audience accordingly to target them.
2. You can get a global brand that covers India
With global brands usually come better global speeds. If your target audience is global than choose hosting that offers server location with your target location. MilesWeb gives you both the option as their servers are present in India, UK, USA, Australia, Canada and Singapore .You get good experience with performance and overall service they also offer the best reseller hosting in India. which is highly trusted in terms of services and exposure.
MilesWeb Pros:
Generous discounts and offers for the initial billing cycle.
Excellent Uptime of 99.95%.
Supports a variety of payment methods.
Extremely Cheap.
Various payments option.
Support In local Language.
Free Domain and Free Migration.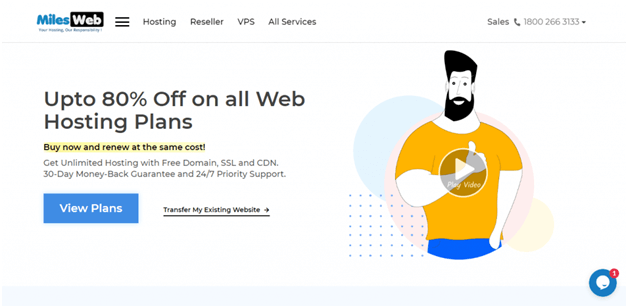 MilesWeb Cons:
No free domain in Tyro plan.
No discount coupons for domain name registrations.
What they offer ( FEATURES )
Free SSL certificate
Unmetered Bandwidth and Storage
SSD Storage
99.95% uptime guarantee
30 Day Money-back guarantee
24/7/365 support
Global Datacenter
MilesWeb Unlimited Web Hosting Features
1) Free Domain
With MilesWeb Swift and Turbo plan you get free domain name and unlimited features for your site as mentioned in their hosting plans.

2) Free SSL
We also really like how they provide a free SSL certificate which I would liked to talked about not every web host does that I would like to see more such as free domain privacy. MilesWeb offers free SSL with all its hosting plans so you don't have to worry about the security of your website.
3) SSD storage
SSD storage delivers super-fast performance adding a boost to the page loading speed. As compared to traditional HDD, the SSDs are much faster and better.
4) Free Site Builder
Building your site is easy when you buy a web hosting plan from MilesWeb. Just drag and drop images and content using the site builder and your website will be ready in minutes.
5) cPanel
With the help of a graphic user interface managing your website will be hassle-free. With the help of cPanel you can create FTP accounts, email accounts, databases add domains, etc.
CustomerReview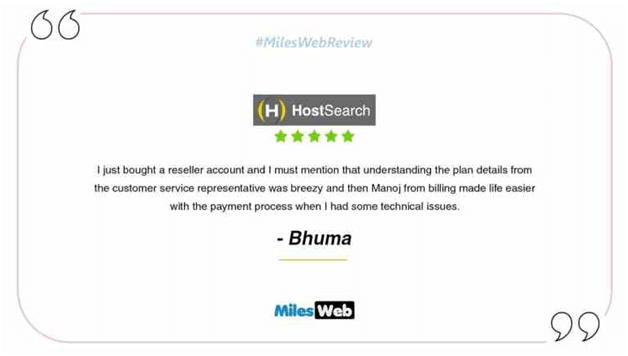 6) Email
Access your emails through IMAP/ POP3 with webmail support at anytime, anywhere. With MilesWeb you also get unlimited Email Accounts with the unlimited hosting plan.
7) One-click install
With just a single-click, these apps can be installed in a jiffy. With just OneClick Installer you get free apps like WordPress, Joomla, Drupal, Cubecar, etc easily.
8) Free migration
Migrating your site to the MilesWeb server is not a concern anymore. They have expert technical team who handles the issue and helps you to migrate your site easily. They don't charge for the migration process its completely free of cost.

Uptime
Uptime determines the time that the server your site runs on stays working in Uptime your site is visible to the customer.MilesWeb offers 99.95% Uptime which is best in the industry.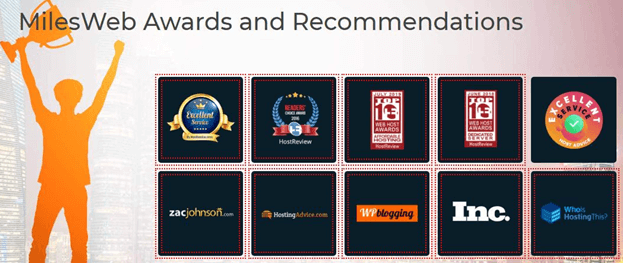 24*7 Customer Support
Customer Support is one of those aspects of a service that is important for any hosting provider and that makes difference in hosting. MilesWeb Customer Support is best as they are available 24x7 for you. Another thing I want to clarify is about the speed and well not this isn't the biggest section of the review because most of the good web host providers have pretty good stability and offers excellent performance.
What are the types of web hosting?
This answer will be different for everyone. It depends on the type of website you have, the resources you need, your budget, and traffic.
We gave our top recommendation for each category in this guide, so that's the best place for you to start your search.
Once you know what you need, you can narrow your options. To figure out what category you fall in, here's a quick recap of the different hosting types.
Final Verdict
However, if price is your priority then MilesWeb hosting will suit your needs just fine, especially if you're targeting the local Indian demographic. They've got very fast local pings, but you'll be giving up features and helpful customer support.
I bet MilesWeb is extremely fast and I can verify that in my testimony web sites using this web host that is extremely true it's a very fast web host and the uptime is also good as well.
Alternatives - Web Hosting Providers
If you want to explore more web hosting plans, here is some web hosting services provider companies as below:
1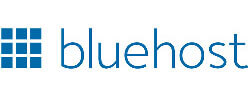 2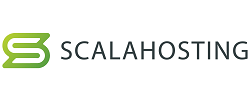 3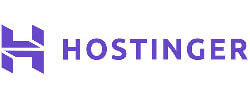 4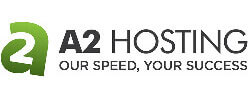 5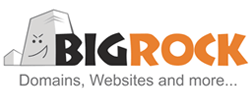 Video - Best Web Hosting For Small Business
Affordable Website Hosting for your domain
Enjoyed our blog? Spread the inspiration! Share on social media and fuel our passion for valuable content creation.