Last updated on May 10th, 2022 by RGB Web Tech
InMotion Hosting is an employee-owned and - operated domain name and web hosting company that was founded in 2001. Its web hosting network is based on Linux and Unix operating systems. The company maintains offices in Virginia and California. The company is ranked #20 in U.S. 2015 market share. The company provides a wide range of web hosting solutions, including business class hosting, VPS hosting, personal / cheap hosting and dedicated servers. It also offers custom web design for clients.
They offer shared business web hosting at a starting price of $2.95 per month. This is already good for two websites and inclusive of the free domain, unlimited space, unlimited email, unlimited bandwidth, and a premium website builder that will make it easy to establish your online presence even without being an expert.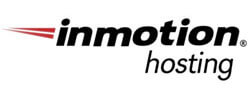 Top Features
FREE SSD Drives - Included with all hosting plans
FREE Domain! - New Or Existing Transfer
90-Day Guarantee - Truly Industry Leading
Data Backups - One-Click Restore and Backup
FREE 1-Click Installer - Install Over 400 Applications
Code in More Languages - PostgreSQL, Ruby, PHP
Secure IMAP Email - Access Email from any Device
Max Speed Zone - Choose your Data Center
SSH Access - Work Easier & Faster
Google Apps Integration - Easy to use 3 Step Wizard
Type of Web Hosting
To figure out what category you fall in, here's a quick recap of the different hosting types and who they are for: