Last updated on April 14th, 2023 by RGB Web Tech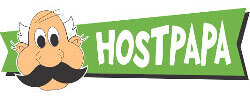 Quality hosting requires speed, security, and a solid interface. HostPapa does it right by providing an incredible customer service/technical support team, numerous resources for completing your own hosting homework, and the security and uptime guarantee that you need.
HostPapa has a strong set of shared, WordPress, reseller, and VPS hosting plans for every sized business. That's why we want to take a deeper dive into HostPapa's infrastructure. You'll learn about what the company has to offer, how it keeps its plan prices low, and how to navigate its dashboard. Let's get to it.
Feature
Free Domain Registration
Free Website Transfer
Free Cloudfare CDN
Free one-on-one Training Session
Free let's Encrypt SSL
Softaculous with 400+ FREE Apps
Easy to Use cPanel ( Control Panel )
Starter Website Builder
1-click installs for WordPress, Magento, Drupal, Joomla etc.
CloudLinux Servers
Unmetered bandwidth
27/7 Support
99.9% Uptime
30 Day Money Back Guarantee - No risk*
What are the Pros and Cons of HostPapa?
Here's a wrap on the positives of HostPapa plus a few potential cons.
Pros
Highly Secured Data Centers.
24-Hour Support and 99.9% uptime guarantee.
Higher-end plans have easy integration with Hostpapa's online store builder and applications like Facebook.
Support offered in multiple languages and access to live chat.
Hostpapa's cPanel is easy to navigate with a search bar at the top so you can quickly find different functions.
Cons
You must pay upfront for the hosting package (and site builder). This could be expensive for small businesses.
It's not a standalone product so you'll have to pay for extra features.
How Does HostPapa Keep Your Site Secure?
HostPapa provides its clients with the strongest levels of data encryption available. These security features are packed with:
State-of-the-art data encryption : HostPapa SSL uses up to 256-bit data encryption to convert data into virtually impenetrable code that is safe from hackers and identity thieves.
Your SSL certificate in minutes : When you need an SSL certificate, you need it fast. HostPapa will validate your domain registration, and your GlobalSign Secure SSL certificate can be issued within minutes.+
Over 99% browser compatibility : A GlobalSign SSL certificate is compatible with over 99% of web browsers, ensuring encryption will work for just about every browser used to view your site.
Automated installation : If your website is hosted with HostPapa, your new SSL certificate will be automatically installed after you complete the validation process.
Frequently Asked Questions About HostPapa
1. Which hosting plan should I choose: Starter, Business, or Business Pro?
The plan you choose will depend on your specific hosting needs. All plans offer unlimited bandwidth.
The Starter plan only includes hosting for two websites, so you won't want to choose that plan if you're going to have more than two websites.
The basic Business plan allows you to host unlimited domains and have unlimited email accounts.
The Business Pro plan has all the same features, plus a few advanced ones. It also includes features like domain privacy, SiteLock Website Protection, SSL certificate, and Automated Website Backup at no extra charge.
2. Can I choose month-to-month billing?
No, you must pay for a minimum of 12 months.
3. What other billing cycles do they offer?
You can choose to pay for 12 months, 24 months, or 36 months at a time. The longer the billing cycle you choose, the greater your discount, which will be applied to your monthly rate.
4. What types of payment do they accept?
You can pay via credit card (Visa, Mastercard, Discover) or PayPal.
5. Is there a money-back guarantee?
Yes, HostPapa offers a 30-day money-back guarantee.Within the first 30 days of signing up, you can cancel and get a refund for any hosting fees.
However, domain registration fees are not refundable.
After 30 days, you can cancel anytime, but you won't receive a refund if you've paid ahead.
6. What is domain privacy?
Whenever anyone registers a domain, their information is publicly displayed in the WHOIS domain registry database. This information includes your name, address, phone number, and email address.When you purchase domain privacy for a yearly fee, your domain registrar's company information will be displayed instead of your own personal information.
What are the types of web hosting?
This answer will be different for everyone. It depends on the type of website you have, the resources you need, your budget, and traffic.
We gave our top recommendation for each category in this guide, so that's the best place for you to start your search.
Once you know what you need, you can narrow your options. To figure out what category you fall in, here's a quick recap of the different hosting types and who they are for:
Alternatives - Web Hosting Providers
If you want to explore more web hosting plans, here is some web hosting services provider companies as below:
1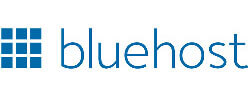 2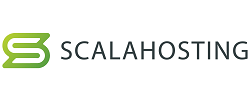 3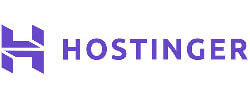 4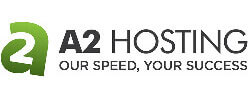 5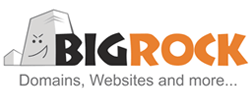 Video - Best Web Hosting For Small Business
Affordable Website Hosting for your domain