Last updated on January 1st, 2023 by RGB Web Tech
Given that HostGator has a lot to like and very few things to dislike, you should definitely try the company if you own a website or plan to build one.
If the web host does not make a good fit for your website, the 45-day money-back guarantee allows you to walk away without losing your money.
Having been around for more than a decade, HostGator is one of the most trusted and recognized web hosts. It excels in several areas including customer support, hosting flexibility, uptime, shared hosting, plus so much more.
This excellence in several aspects of web hosting coupled with the company's experience, array of features, and performance makes HostGator a smart choice for any website owner.
Regardless of where you are in the website-building cycle, HostGator has something for you.
You can begin building your website using their drag-and-drop Website Builder. If you're at the other end of the spectrum, you can enlist the help of HostGator's dedicated Migrations Team to transfer your website and configure it for optimal performance on their platform – for free.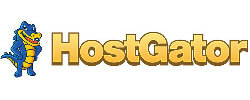 Features
1-Click WordPress Installation
Free SSL Certificate
Unmetered Disk Space & Bandwidth
Easy-To-Use cPanel
E-commerce Ready
Drag & Drop Templates
24/7/365 Technical Support
45 days Money-Back Guarantee
What Are the Pros and Cons of HostGator?
So, is HostGator the right web host for you?
Well, given the fact that HostGator gives you a simple way to build and manage your site, provides you with all the resources you'll need to deliver high-level services on your site, offers several feature-packed hosting packages, and brings a ton of experience to the table, it can be an ideal web host for anyone with a website.
What Are the Pros of HostGator?
HostGator offers several benefits including:
Reliable uptime and fast response times.
Affordable hosting plans.
Plenty of room for growth.
No restriction on bandwidth, disk space, and emails.
Rock-solid security.
Free Weebly site builder.
A great control panel with a ton of features ranging from a web-based file manager to more advanced features such as cron jobs, image manager, error logs, and apache handlers.
The option of cloud hosting.
Flexible email management.
Free shared or private SSL certificate on all hosting packages.
Generous 45-day money-back guarantee that gives customers peace of mind.
Extensive Knowledge Base
Additionally, HostGator has a large knowledgebase with answers to practically any question you could have ranging from the simplest to the most advanced. So, when the customer support team takes too long to answer, you can seek out the solution to your problem from this knowledgebase.
What Are the Cons of HostGator?
As for the negatives of the company, you'll only have to deal with the issue of weekly backups, slow customer response times (according to some of the host's users), an advanced cPanel that requires some getting used to, and no one-stop WordPress import.
Be aware that HostGator is not HIPAA-compliant. If you need such compliance to explore Atlantic.net, a web host that exceeds HIPAA guidelines and is fully compliant. If you serve Canada, explore Canadian Web Hosting, which is fully compliant with Canada's health and privacy data regulations.
These are cons you can work around and still get to enjoy the immense web hosting quality of HostGator.
What Makes HostGator Stand Out?
Further making HostGator a good catch is the fact that the web host throws in a few extra features with their various hosting plans. For instance, each hosting plan comes with several freebies.
You get a free website builder and website building tools, unlimited bandwidth and disk space, over 4,000 website templates, free domain transfers, and unlimited MySQL databases.
HostGator are Generous with Valuable Extras
Other extras that you can look forward to with HostGator include:
$150 worth of Google Adwords or Bing/Yahoo advertising credits.
Free site transfers when you want to move your website from another host to HostGator. And the best part is that your website can be upgraded during the transfer at no cost. However, the said migration has to be done within 30 days from the day you sign up.
A free domain name for the first term when you transfer and set up a new account.
1-click installs available for all major open-source projects such as WordPress, Magento, and Joomla.
A 45-day money-back guarantee for all HostGator hosting plans. Most web hosting companies only give you a 30-day window to cancel your account and get your money back.
A getting-started email with links to all of the resources you will need to build your website and get it up and running.
What Perks Are On the Table?
HostGator offers a range of plans. If you're struggling to make a decision on which plan to choose, consider these features, which we'll discuss below:
You manage your account using cPanel, the industry-standard interface.
To keep your account secure, you get a free Secure Sockets Layer (SSL) certificate.
If you want to increase security and malware scanning, you will have to buy SiteLock.
Even the entry-level shared hosting plan comes with support for unlimited email accounts.
Monthly billing options are available.
One-click installs, even from the basic plan.
Access to the website builder – at a cost.
A Content Delivery Network (CDN) keeps your site fast.
Multiple support options including live chat.
With all the other web hosting providers that are available, why choose HostGator? Well, the truth is that no single web host is perfect. So, whether you're a novice webmaster or are looking to change web hosts, here's a quick look at the good and the bad of HostGator to help you make the right decision.
Frequently Asked Questions About HostGator
Anything else you'd like to know about HostGator? We have created a group of frequently asked questions to cover any instant queries you have.
1. Who owns HostGator?
HostGator is owned by Endurance International Group (EIG). EIG owns a large slice of the web hosting industry, for example, EIG owns Arvixe, A Small Orange, Bluehost, Dotster, iPage, HostGator.
2. What kind of support do I get?
You get 24/7/365 support via phone, live chat, emails, and a comprehensive database of knowledge. There are 500+ tutorials to help you with almost anything related to HostGator. There are also more than 680 helpful articles on their website.
3. What languages does HostGator support speak?
HostGator's customer service is only provided in English.
4. How long has HostGator been in business?
Founded in 2002, HostGator is an established and reputable web hosting company that has been in business for over a decade. After being sold off in 2012, HostGator became a subsidiary of Endurance International Group (EIG).
5. Why should I choose HostGator?
With more than 8 million hosted domains, HostGator is among the top 10 largest web hosting companies. HostGator is worth considering because of its top-notch customer support service, state-of-the-art data centers, and comprehensive web hosting packages. Millions of website owners choose them for these reasons.
6. What are HostGator nameservers?
There are two places where you will be able to find Hostgator name servers. You can find them in your welcome email or find them listed inside of your cPanel control panel. Your nameservers will have the following syntax: xx.hostgator.com – xx.hostgator.com.
7. What if I decide to cancel my hosting with HostGator?
There are no locked-in contracts and there is a 45-day money-back guarantee for shared and VPS plans. Certain forms of payment are not eligible for a refund, so make sure to read HostGator's terms of service when it comes to canceling accounts.
8. Will I be billed monthly or yearly when using a HostGator account?
Customers get to choose their preferred billing cycle when signing up with HostGator. You can choose to be billed monthly, after 6 months, annually, biannually, or once every 3 years. The longer terms come with discounts that amount to significant savings over time.
9. Are there any hidden charges?
There are no hidden fees associated with any of HostGator's hosting packages. A billing summary is usually included on the order page where you can easily remove add-ons that you do not want. New monthly subscribers should keep in mind though that the introductory prices for the first month are usually discounted and automatically renew at the regular rate.
10. What forms of payment does HostGator accept?
HostGator is very flexible when it comes to payments. They accept payments via PayPal, MasterCard, Visa, American Express, Discover, wire transfers, personal checks, cash, and money orders.
11. What types of hosting packages are there?
There are three shared hosting plans: Hatchling, Baby, and Business. There is also a range of VPS and Dedicated server packages. HostGator also offers cloud hosting and fully managed WordPress hosting for your WordPress websites and blogs.
12. Does HostGator offer Linux or Windows servers?
Unlike most web hosts that focus on Linux hosting only, HostGator offers the choice of Windows-based servers as well. Plesk is the default control panel on Windows servers while those who prefer Linux get to use cPanel.
13. Can I purchase a domain name with HostGator?
Yes, HostGator can be your domain registrar whether you decide to purchase hosting from them or not. They also offer dozens of extensions as well as Top-Level and country code Domains.
14. What are the best alternatives to HostGator?
HostGator is an affordable and good entry-level web hosting provider, and they're one of the world's most popular web hosting companies. However, if you are looking for alternatives to HostGator you should check out Bluehost, SiteGround, DreamHost, and A2 Hosting.
15. What is HostGator's cheapest web hosting plan?
HostGator's cheapest plan is 32.95. They offer a free trial with a 45-day money guarantee. In other words, you get your money back, no questions asked, if you decide to cancel within the first 45 days.
16. How do I transfer my website to HostGator?
HostGator makes it easy to transfer your website to your HostGator hosting account. They can transfer website files, databases, scripts, and one free domain registration transfer. HostGator provides free transfers for new accounts within 30 days of sign-up, and to newly upgraded accounts.
17. How do I install WordPress in HostGator?
WordPress is one of the most popular blogging platforms around. The first step to install WordPress is to log in to your cPanel account, the second step is to go to the MOJO Marketplace and go through the Quick Install process.
18. What are the types of web hosting?
This answer will be different for everyone. It depends on the type of website you have, the resources you need, your budget, and traffic.
We gave our top recommendation for each category in this guide, so that's the best place for you to start your search.
Once you know what you need, you can narrow your options. To figure out what category you fall in, here's a quick recap of the different hosting types and who they are for:
Alternatives of HostGator
If you want to explore more web hosting plans, here is some web hosting services provider companies as below: