Last updated on November 20, 2023 by RGB Web Tech
Introduction of SEO for Design
SEO for design is the practice of optimizing the design elements of a website to enhance its visibility and ranking in search engine results. It involves incorporating SEO considerations into the design process to ensure that the website is user-friendly, mobile-responsive, and easily crawlable by search engine bots. By implementing techniques like optimizing page speed, improving navigation, using relevant keywords, and designing for mobile devices, SEO for design aims to create websites that not only look visually appealing but also attract organic traffic and provide a positive user experience. This results in better search engine rankings, increased visibility, and higher chances of achieving online success.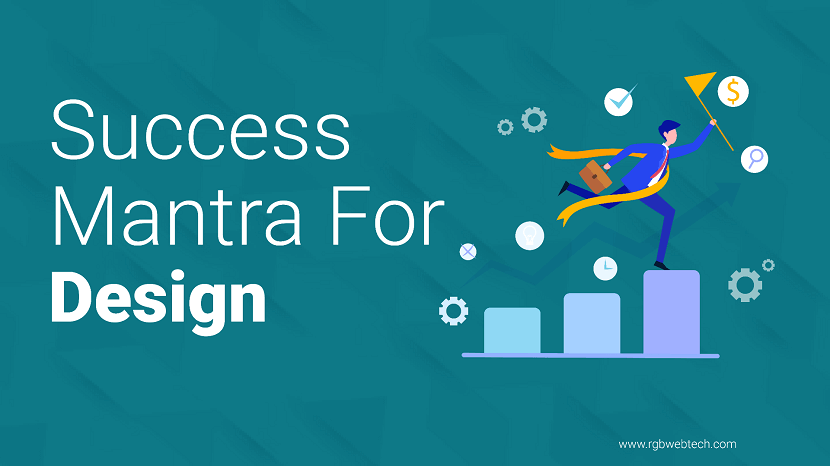 SEO for Design
SEO for design refers to the practice of optimizing the design elements of a website to improve its search engine visibility and rankings. Here are some important considerations for SEO in design:
1. Mobile-Friendly Design
Ensure your website is designed responsively to provide a seamless user experience on different devices and screen sizes. Mobile-friendly websites are preferred by search engines and tend to rank higher.
2. Fast Loading Speed
Optimize your design for fast loading times by minimizing file sizes, leveraging caching techniques, and optimizing code. A speedy website enhances user experience and positively impacts SEO.
3. User-Friendly Navigation
Design intuitive and easy-to-use navigation menus that make it simple for visitors to find the information they are looking for. Well-structured navigation aids search engines in understanding your website's hierarchy.
4. Readable Text
Use legible font sizes, styles, and colors to ensure that the text on your website is easy to read. Search engines value user-friendly design, including readable text, as it enhances the overall user experience.
5. Image Optimization
Optimize images by compressing file sizes without compromising quality. Use descriptive file names and alt text to provide context to search engines and improve image search visibility.
6. URL Structure
Create clean and descriptive URLs that are relevant to the content on each page. Include targeted keywords where appropriate to improve search engine understanding and ranking potential.
7. Crawlable Design
Design your website with a clear and logical structure that search engine crawlers can easily navigate. Use XML sitemaps and internal linking to help search engines discover and index your content effectively.
8. Social Media Integration
Integrate social sharing buttons and encourage social engagement with your website's design. Social signals can indirectly influence SEO by driving traffic and generating backlinks.
9. Responsive Design Testing
Regularly test your website's design across different devices and browsers to ensure consistency and optimal performance. A seamless user experience across platforms contributes to better search engine rankings.
10. Analytics and Monitoring
Implement tracking tools like Google Analytics to monitor website performance, user behavior, and keyword rankings. Analyzing data helps identify areas for improvement and track the impact of design changes on SEO.
By incorporating these SEO considerations into your design process, you can create a website that not only looks visually appealing but also performs well in search engine rankings, driving organic traffic and attracting potential customers.
We have created a Technical SEO Checklist for SEO Professionals for creating quality backlinks..
If this article is helpful for you, please share it on your social media handles Because sharing is caring!
If you possess additional website listings apart from ours, kindly email us. We'll incorporate those sites into our list.
Written by RGB WEB TECH
Complete SEO Checklist - SEO Tools, Updates and Success Mantra.
Achieve SEO Success by elevating your online presence with a comprehensive SEO Checklist, a suite of SEO Tools, the latest SEO News and Updates, and potent digital marketing strategies, propelling your website to the top ranks across all search engines, including Google, Bing, and more.