Last updated on November 7th, 2022 by RGB Web Tech
Are you looking for the Best Ecommerce Hosting Providers for your domain, but you are not sure where to buy the Best Ecommerce Hosting Services? Here are the 18 Best Ecommerce Hosting Companies 2022 for your domain.
Our in-depth reviews can help you to buy the Best Ecommerce Hosting Solutions according to your budget or requirement. You can choose the Best Ecommerce Hosting Providers according to Popularity or Exclusive Sales.
What is eCommerce Hosting?
The concept of eCommerce hosting is a little confusing. Technically speaking, there is no unique type of web hosting solution that is only used for eCommerce. In addition, the traditional web hosting options that are commonly available are used to host an eCommerce site.
When someone is talking about eCommerce hosting, they are almost always referring to a service that offers web hosting that is configured to be used for eCommerce.
In addition to the web hosting servers, these companies also offer the actual eCommerce platform (software) to run the website. This combination of services makes it easy for other businesses to build their eCommerce service quickly and reliably.
In this guide, we reviewed the 18 Best Ecommerce Hosting Providers, so that you can pick the best one for you.
1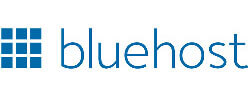 How much does eCommerce Hosting Cost?
The costs for eCommerce hosting vary greatly depending on your specific needs. If you choose to sign up for a traditional hosting package and then install your own eCommerce platform, the costs are the same as hosting any other type of site, which means it starts from about $4 per month.
If, however, you want hosting that is focused specifically on eCommerce, you will pay more. The exact price depends not just on what hosting features you need, but also on what else is provided by the hosting company.
Many eCommerce hosting companies, for example, provide website templates, eCommerce software, portfolios, email marketing tools, SEO services, analytics, and even customer service. The more features you need, the more you will have to pay.
However, it is possible to find basic eCommerce hosting solutions for not much more than what you pay for normal hosting. Once you start adding on more and more services, however, the price rises dramatically.
Why is eCommerce Focused Hosting So Important?
Because eCommerce hosting costs more than more traditional options, some people wonder if it is necessary to get this specialized service.
1. Customers Abandon Slow Sites : When a potential customer visits a site, they expect it to load quickly. If they have to wait more than a few seconds for your eCommerce site to load, you can be sure they will leave the page and find somewhere else to get your products.
2. Easy Site Setup : Hosting services dedicated to eCommerce make it extremely easy to set up your site and customize your own online store.
3. Safe for Payment Processing : A good eCommerce hosting solution has payment processing options built right into the platform. This makes it much easier to begin immediately accepting online payments for your business.
4. Downtime Costs Money : Every second that an eCommerce site is offline is potentially costing a lot of money in lost sales. This is why eCommerce sites offer exceptional uptime guarantees.
5. Key Data Backups : Frequent data backups are key for eCommerce sites since products, inventory, and other variables change regularly. This is why most of these types of hosting providers offer advanced backup and restoration services.
6. Simple Inventory Management : The eCommerce platforms offered by these hosting companies are built specifically to make it fast and easy to manage your inventory, which is critical for any successful eCommerce business.
Of course, there will be many other reasons to use a hosting provider that specializes in eCommerce sites. Whether it is worth the added costs can only be evaluated by you, but in most cases, the slightly higher monthly bill is well worth it after factoring in the benefits you receive.
How to choose the Best Ecommerce Hosting Providers?
Without a web hosting service that suits your needs, your ability to run a successful business is going to be seriously impaired. There is a plethora of web hosting providers competing for the share of the pie. To choose the best one, you have to start by keeping the following points in mind:
1. Bandwidth: Shop for a Web Hosting company after evaluating your disk space and bandwidth needs. If your site features lots of graphic heavy media, tons of pages, and large traffic flow, you're going to need decent bandwidth and disk space for smooth functioning of your website. If your site is going to be basic and not generate a huge amount of traffic, you should be able to get away with less disk space and bandwidth.
2. Compatibility: Keep compatibility in mind, as well. In the task of looking for a website hosting service provider, there is a chance that you might overlook one of the very important criteria: the type of operating systems supported by the service. You're not going to want to switch operating systems so double-check operating system compatibility before settling for a service provider.
3. Reliability: Availability and reliability are important features to consider when looking for a web hosting platform. The best companies offer availability rates of 98 and 99 percent, frequently referred to as "uptime". However, it's easy to make such claims, so make sure to check yourself whether these claims are actually true.
4. Security: Security is a very serious concern. Choosing a service provider without knowing about its security features is a big mistake that can lead to serious consequences. Firewalls, Daily Backups, and User Authentication etc. should be included in the service package. It's also good to receive notifications, once in a while, when changes are being made to the account as it would help alert you to suspicious activity.
Top Features to help you make a decision
Now that you know what factors affect the hosting quality of a service provider, how do you evaluate those factors? Here are some features important to weigh during your decision making process.
1. Uptime Guarantee: Uptime, the percentage of time that a hosting service is up and running, is guaranteed by various companies. This is one of the most important features that tells you about the reliability of a platform because you don't want your website to be unavailable or unreachable to your customers. Therefore, never compromise on uptime.
2. Load Time: Load time is another important feature which helps evaluate the speed and bandwidth capabilities of a service provider. Average attention span of human beings has shrunk over the years to become smaller than that of a goldfish! So, if your website takes even a drop too long to load a page, your business is dead before it even starts. Be sure your hosting service has a fast load time.
3. Customer Support: If it's middle of the night, you get a call from a client saying that your website is down. What would you do? Having an issue with your website is nothing to take lightly. Therefore you want to make sure customer service is available and competent enough to resolve your queries without a significant down time for your website.
4. Location: The number of servers and their respective locations play a huge role in the speed of your website and service. The more the number of servers available, the faster the service, but where are those servers found in the world would also affect the connectivity of the servers. You should always look for servers in locations close to you.
eCommerce Hosting FAQs
1. What is eCommerce Hosting?
All websites and online stores need one vital aspect to go digital – and ecommerce hosting platform. Hosting delivers a server for your website to ride on, offering it the ability to connect to the internet and enable users to visit it.
In simple words, you are buying the right to somebody else's untapped server space and receiving service from a firm that is well aware of the security and optimization of their servers.
2. How does e-commerce hosting work?
A company calls in the best e-commerce hosting provider to buy a hosting space on its server. This space usually is billed monthly or yearly, along with any renting of computer software to process online orders.
To ascertain secure payment transactions, these providers help in setting up Internet merchant accounts, which are bank accounts created to process debit or credit card transactions.
E-commerce hosting firms generally handle every technical aspect of building and maintaining a website for their customers. Besides, they may offer services such as ED (Electronic Distribution), transactions between businesses, or other insights.
3. How can I host my ecommerce website?
If you want to host your own ecommerce website, you need to have your own physical servers. While larger companies might store these in a large space or data center, this option does not make sense for most online retailers.
Self-hosting offers you full authority over what you do with your servers. That said, if you lack IT expertise, you will not be able to leverage that flexibility.
You are taking care of everything from software glitches to hardware malfunctions. By the time you buy the equipment and rope in a team to handle your dedicated server hosting, you will perhaps end up loosening your purse strings more than you would if you used another hosting option.
So, to answer your question, you can host your e-commerce website by signing up for an e-commerce hosting service provider.
4. How much does it cost to host an e-commerce website?
This depends on many factors, like the type of e-commerce website you're building, the amount of traffic you're getting, and more. For instance, an e-commerce website that gets thousands and millions of visitors pays more for hosting as opposed to a website with a couple of thousand visitors.
MyResellerHome offers shared hosting at just around a dollar a month and VPN hosting at around US$60 a month. Our plan scales with your needs. Different service providers will have their own plans and pricing.
All said though, today, e-commerce hosting isn't as expensive as it once was. The starter packs are fairly affordable to get you going.
5. What are some features of e-commerce hosting I should look for?
While you are looking for an e-commerce host that will be a perfect fit for your online store, keep your eyes on these crucial features:
(a) High Performance: As an e-commerce website, your top priority should be searching for a host that is reliable and fast. 57% of users will leave your website if the load times exceed 3 seconds, and 80% of them will never return. That is a huge lost potential.
(b) Bandwidth and File Storage: E-commerce websites consume a great deal of storage space as well as attract the most traffic. You will need a host that has plenty of resources for you unless you wish to end up paying huge overage costs.
(c) Full Security: Look for a web host that provides robust security features such as:
SSL certificates and integration to protect sensitive data.
Proactive monitoring to catch and fix issues.
Automatic back-ups (daily, weekly, or even hourly)
Software Compatibility: Many hosts offer clustered software and integrations. Better look for those that provide the cPanel interface. It comes with the Softaculous installer that covers over 400 software, meaning you will be pretty well-covered.
Scalability: If you are a small/medium or new e-commerce business, shared hosting is usually the way to go. It is perfect for capping costs when you are just kicking off, as resources are shared with other websites on a server. However, once your traffic begins to grow, you may want to turn to cloud solutions or a VPS dedicated server.
6. How do I build an e-commerce website from scratch?
Setting up an e-commerce store does not have to be too complicated or time-taking. Follow these steps to develop your e-commerce website from scratch.
Decide the product you want to sell.
Choose your business model.
Decide on a business/domain name.
Rope in your website builder.
Choose e-commerce hosting.
Design your eCommerce store.
Set up payment methods.
Select your shipping partner.
Secure your site by installing an SSL certificate
7. How do I make my eCommerce site secure?
As a typical e-commerce business, do not leave the front door of your website wide open. Follow these measures to stay on a safer side:
Make sure your e-commerce site has one or more layers of encryption.
Installing an SSL certificate is one of the best and easiest ways to protect your e-commerce site from hackers.
As payment is a key aspect of your e-commerce business, make sure your payment gateway is secure.
Use antivirus software and firewalls to scan for and keep malicious attacks at bay.
Keep your e-commerce website up to date.
Run regular back-ups to prepare for the worst-case scenario.
8. Which is the best e-commerce hosting provider?
This strictly boils down to your needs. You can find a managed eCommerce hosting solution if you are a novice or need some guidance. A cheap hosting package is a good choice if you have a limited budget. If you already have an established brand identity and your website is expected to get a lot of traffic, you want to pick a hosting that has a state-of-art infrastructure and can support large websites. So, first, establish your needs and requirements, and then do some research to find a good e-commerce hosting provider.
What are the types of web hosting?
This answer will be different for everyone. It depends on the type of website you have, the resources you need, your budget, and traffic.
We gave our top recommendation for each category in this guide, so that's the best place for you to start your search.
Once you know what you need, you can narrow your options. To figure out what category you fall in, here's a quick recap of the different hosting types and who they are for:
Conclusion
During your search, there are a number of considerations to keep in mind. For example, what is the uptime for your favorite host? Some of the best web hosts have an uptime of 99.99%, boasting a downtime of 0.01%.
Additionally, consider how easy SEO will be. Does your desired hosting service allow for easy optimization? In the digital age, SEO is incredibly important, meaning you can't afford to overlook it and will want a hosting provider that makes it easy.
You now know which the Best Ecommerce Hosting Providers are, and you are ready to try one out. Good luck in the world of hosting!