Last updated on November 7th, 2022 by RGB Web Tech
Are you looking for the Best VPS Hosting Providers for your domain, but you are not sure where to buy the Best VPS Hosting Services? Here are the 18 Best VPS Hosting Companies 2022 for your domain.
Our in-depth reviews can help you to buy the Best VPS Hosting Solutions according to your budget or requirement. You can choose the Best VPS Hosting Providers according to Popularity or Exclusive Sales.
What Is a VPS (Virtual Private Server)?
First, let's define what VPS actually stands for — virtual private server.
In layman's terms, a server is a powerful computer that stores all of the data and files that make up your website. When someone types your domain name into their web browser, that powerful computer "serves up" your website to the searcher's screen.
Now for the virtual aspect: VPS uses virtualization technology to split that one powerful server we just talked about into multiple virtual servers. Think of it this way: it's one piece of physical hardware that functions like several separate servers.
The word private means just what it implies. Your virtual server is reserved for you, so you won't have to share RAM, CPU, or any data with other users.
In this guide, we reviewed the 18 Best VPS Hosting Providers, so that you can pick the best one for you.
1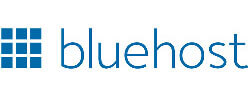 How Does VPS Work?
VPS Hosting simulates the experience of a dedicated server even though you're still sharing the physical server with other users.
Your web hosting provider installs a virtual layer on top of the operating system (OS) of the server using virtualization technology. Separating the server into individual compartments with virtual walls, this layer allows each user to install their own OS and software.
Because a VPS separates your files from other users on the OS level, it truly is a private server. This means your website lives within a secure container with guaranteed server resources — think memory, disk space, CPU cores, etc. You don't have to share any of it with others.
When Should You Switch to VPS?
The best way to evaluate whether or not you need to upgrade to VPS is to take stock of your website. Here are eight tell-tale signs it's time to go virtual.
1. You're Worried About Security : If you need enhanced security features, advanced monitoring capabilities, more backup space, improved website reliability, or plan on taking any form of online payment, then you may want to consider VPS. With VPS, you get reliable resources and can count on top-notch security features.
2You Start to Experience High Traffic Volumes : If you are just starting your website and don't receive very much traffic, then shared hosting is the ideal solution. However, if your website's audience is consistently growing, you'll want to consider upgrading. You don't want to run the risk of your website running slowly or, even worse, your server crashing because it can't handle the traffic. If you anticipate an increase in visitors, do yourself a favor and switch to VPS.
3. Your Website is Consistently Running Slowly : Shared hosting is not meant for websites that use large amounts of RAM. As your website grows and you add more and more content, you will start to see a decrease in your website's load times. As soon as this happens, it's an indication that you are maxing out your limits. Upgrading to a VPS will enable you to scale your website without having to worry about slow load times.
4. You Have An Online Store : The moment you plan on running an online store is the moment you should upgrade your hosting plan. Why? Because with VPS, you have a secure and dedicated virtual server where you are more likely to pass a PCI compliance test. The Payment Card Industry Data Security Standard was established by major credit card brands to protect against cardholder data theft.
If you are accepting credit cards on your website via a payment gateway, you want to do everything you can to ensure the safety of your consumers' financial information. Since VPS is more secure than shared hosting, it's the better option for ecommerce websites.
5. You Need To Install Custom Software : Shared hosting is great for website owners who build their site with WordPress or other common Content Management Systems. However, if you reach the point where you need to install custom software, use a custom server configuration, or engage in any other advanced programming, then you'll want a hosting option that affords you more control.
Similarly, several standard tax, billing, bookkeeping, and other integrative programs require around-the-clock server availability as well as high-speed internet. To run these applications successfully, you'll need either a VPS or dedicated hosting account.
If you operate on a shared server, you'll only run into frustration when you learn advanced actions are forbidden or that apps don't have the support needed to function properly. Instead of dealing with this potential problem, upgrade to VPS hosting and immediately gain more control over your programming actions.
6. You Run Into Server Errors : Do you encounter "Service Unavailable" errors, any 50X errors, or the "Internal Server Error" often? When you see errors, it's likely that your potential customers are too. While you can troubleshoot downtime issues, there is simply no room for server errors if you're running an online business. Pre-empt this problem by upgrading to VPS.
7. You're on a Budget : While it's true that a dedicated hosting package can address many of the problems on this list, it's important to remember that a dedicated plan is a much pricier option. If you need to improve your bandwidth, increase your security, and get more RAM, then the most affordable option is to opt for VPS hosting.
8. You Build Websites For Your Clients : Is it part of your job to build websites for your clients? With a VPS, you can host an unlimited number of domains all while making sure you have enough RAM for each site to function properly.
Self-Managed V/S Managed VPS Services
When selecting VPS hosting, you usually have two plan options:
Self-managed VPS service (sometimes called unmanaged VPS)
Managed VPS service
You need to be familiar with server administration, troubleshooting, and managing the applications, software, and services installed on your VPS if you choose a self-managed service.
If you are either unfamiliar with these admin skills or you just want your hosting company to take care of it for you, then opting for a managed VPS plan is the way to go.
All of DreamHost's VPS plans are fully managed, meaning you can skip worrying about the nitty-gritty technical details and focus on what really matters: creating great content for your website. If you're looking for root access, though, consider opting for DreamHost's cloud hosting.
1. Linux/Windows : You might think this tip might fall into the obvious category, but it's worth sharing: Make sure the hosting package you select is compatible with your operating system. DreamHost, for instance, doesn't offer Windows hosting since most of our users prefer to run a Linux VPS.
2. Reliability : The VPS hosting service you select should have uptime ratings of 99.5% and above. Anything lower from your web host is simply unacceptable. For the record, DreamHost boasts one of the industry's highest uptime scores at 99.98%. Stop it, we're blushing.
3. Hardware : When purchasing a VPS hosting package, make sure your service provider offers the latest and greatest in hardware, including solid state drives (SSD) — the fastest storage technology. SSD makes running high-speed applications easier thanks, in part, to the lack of moving parts.
4. 24/7 Customer Support : When it comes down to it, you simply don't know when you'll experience a site meltdown. So make sure you purchase a VPS hosting package from a company that offers 24/7 customer support.
5. Backup Service : Imagine you are revamping your site when something goes wrong and you lose everything because you forgot to backup your site. Shivers. This is an all-too-common occurrence, and it can cost you money, time, and more than a few gray hairs. Make sure when you purchase VPS service, you choose a provider that makes backups easy.
How to choose the Best VPS Hosting Providers?
Without a web hosting service that suits your needs, your ability to run a successful business is going to be seriously impaired. There is a plethora of web hosting providers competing for the share of the pie. To choose the best one, you have to start by keeping the following points in mind:
1. Bandwidth: Shop for a Web Hosting company after evaluating your disk space and bandwidth needs. If your site features lots of graphic heavy media, tons of pages, and large traffic flow, you're going to need decent bandwidth and disk space for smooth functioning of your website. If your site is going to be basic and not generate a huge amount of traffic, you should be able to get away with less disk space and bandwidth.
2. Compatibility: Keep compatibility in mind, as well. In the task of looking for a website hosting service provider, there is a chance that you might overlook one of the very important criteria: the type of operating systems supported by the service. You're not going to want to switch operating systems so double-check operating system compatibility before settling for a service provider.
3. Reliability: Availability and reliability are important features to consider when looking for a web hosting platform. The best companies offer availability rates of 98 and 99 percent, frequently referred to as "uptime". However, it's easy to make such claims, so make sure to check yourself whether these claims are actually true.
4. Security: Security is a very serious concern. Choosing a service provider without knowing about its security features is a big mistake that can lead to serious consequences. Firewalls, Daily Backups, and User Authentication etc. should be included in the service package. It's also good to receive notifications, once in a while, when changes are being made to the account as it would help alert you to suspicious activity.
Top Features to help you make a decision
Now that you know what factors affect the hosting quality of a service provider, how do you evaluate those factors? Here are some features important to weigh during your decision making process.
1. Uptime Guarantee: Uptime, the percentage of time that a hosting service is up and running, is guaranteed by various companies. This is one of the most important features that tells you about the reliability of a platform because you don't want your website to be unavailable or unreachable to your customers. Therefore, never compromise on uptime.
2. Load Time: Load time is another important feature which helps evaluate the speed and bandwidth capabilities of a service provider. Average attention span of human beings has shrunk over the years to become smaller than that of a goldfish! So, if your website takes even a drop too long to load a page, your business is dead before it even starts. Be sure your hosting service has a fast load time.
3. Customer Support: If it's middle of the night, you get a call from a client saying that your website is down. What would you do? Having an issue with your website is nothing to take lightly. Therefore you want to make sure customer service is available and competent enough to resolve your queries without a significant down time for your website.
4. Location: The number of servers and their respective locations play a huge role in the speed of your website and service. The more the number of servers available, the faster the service, but where are those servers found in the world would also affect the connectivity of the servers. You should always look for servers in locations close to you.
FAQs on VPS Hosting
What is VPS?
A Virtual Private Server (VPS) is amongst the most flexible web hosting options existing. You get a private partition on a physical server with dedicated resources, particularly for your use. It implies that you can configure, control, and customize your virtual server as per your preference. Hence, it is an outstanding choice for professionals who look for power and flexibility for their projects.
In spite of the VPS being self-managed, and you being accountable for every work within the server, our team manages the back-end business, supervises the physical servers, and assures uptime, speed, and stability.
What is a self-managed service?
We offer self-managed VPS hosting plans. It means that you are completely accountable for your own VPS configuration and management. On one hand, you enjoy unequaled flexibility and freedom with unmanaged VPS. On the other hand, you need to garner the skills and technical expertise for exploiting the complete potential of your hosting account.
What does a virtual dedicated Server mean? How does it differ from a virtual private server?
Both hosting services are alike. However, there are certain vital differences. A VPS sustains numerous instances over solely dedicated servers. A VDS or Virtual Dedicated Server, in comparison, will do the same but occupy the whole of the dedicated server.
Considering medium-to-large projects, VPS hosting is the ultimate price-power choice. It offers a larger number of dedicated resources and limitless control within a reasonable budget compared to Virtual Dedicated Server hosting.
Can VPS services be used for my website?
Yes, particularly when you require flexibility and power.
VPS solutions offer dedicated resources. It implies that sharing your CPU power, disk space, or RAM is not required. There is an allocated amount for you that you control entirely as per your discretion.
You also get full root access with this hosting server, meaning you can go for installation of your own operating system if it is present on the list, configure your preferred server settings, and execute resource-filled projects while tracking every resource on a real-time basis.How are VPS Hosting and Shared Hosting different?
Shared hosting is greatly suitable for small projects, like portfolios or personal blogs. In the case of Shared hosting, you share the resources and server space with other users. It means that the server settings are not accessible to you and your site's performance can be influenced by other users' activities.
Choose VPS Hosting for a dedicated partition of a physical server that is exclusively your own. Each plan comes with a certain number of resources that can be used as per requirement. It allows you to develop a custom server setup in line with your requisites.
Though Shared hosting is more pocket-friendly, it offers a limited number of resources, and also restricted server customization. Beginners who are currently not inclined to large-scale projects can conveniently use this.
But if more power and flexibility are required, VPS solutions with full root access and a dedicated IP address is a more effective option.
Which projects can be best executed through virtual private servers?
This type of hosting is developed for users who are increasingly tech-savvy. Go for Shared hosting, which is more suitable if you intend to host a small website.
However, if maximum control and more computing power are what you expect, adopt VPS hosting. It is great for online game web servers, resource-intensive websites, WordPress multisite, web apps, and other complex projects.
Will I need a lot of technical knowledge to use virtual private servers?
To make the most of the benefits of VPS hosting packages, technical knowledge is vital. As a VPS hosting provider, we offer full root access to our customers, so that they can customize their virtual private servers according to their requirements.
Through a hosting account with us, you get a user-friendly dashboard that makes room for seamless server management. But it still remains a complex task. Hence, technical acumen is a necessity if you want to make the most of the offerings of VPS hosting solutions.
Will I receive any assistance while working with VPS?
Our VPS services are self-managed. It means that you are responsible for maintaining your virtual server, thereby getting the flexibility and freedom to operate it as per your preference.
We have a tutorial base that will assist you in all aspects: from server management to developing your WordPress website on VPS. You can readily connect with our customer support team available 24/7 to cater to any of your general questions. We answer queries related to VPS price, storage space, web hosting control panel, managed VPS, server management panel, and more.
Are virtual private servers secure?
Our complete range of VPS hosting services is securely partitioned by specific software. It ensures high-grade protection. You also receive protection through BitNinja, advanced DDoS protection, along with other custom-built tools designed to protect and monitor the complete infrastructure.
Will I get a dedicated IP address for VPS plans?
All VPS hosting plans have a dedicated IP address. The advantages include the capability of accessing your website directly via FTP, generating a domain-based email address that is not regarded as spam, and more cutting-edge safety features.
Can I install custom software on my private server?
Yes, it is possible. You can turn your VPS to Web Server, VPN server, game server, mail server, etc. The most exclusive feature of a VPS hosting service is the unmatched control over managing your resources and server.
Providing the software calls for no modification of your VPS kernel and your server possesses adequate memory to allot, there will be no issues executing any typical applications, modules, or services, that would run on your local machine or a dedicated server.
When should you upgrade to virtual server hosting?
The most appropriate time to switch to VPS services is once you possess the technical knowledge required to manage your own virtual private server and your needs are no longer fulfilled by Shared hosting.
Is it possible to seamlessly upgrade my VPS Hosting to a higher plan?
At present, there are eight distinct VPS plans available, each one coming with more power and resources compared to the last. At any time, if you intend to upgrade your current hosting plan, just click "Upgrade" after going to your VPS dashboard. The procedure will be completed in no time without any disturbance or downtime.
What happens if I surpass my monthly bandwidth limit?
If you surpass the total VPS bandwidth limit, the network speed of VPS will be limited to a minimum of 5Mbps till it resets again.
What are the types of web hosting?
This answer will be different for everyone. It depends on the type of website you have, the resources you need, your budget, and traffic.
We gave our top recommendation for each category in this guide, so that's the best place for you to start your search.
Once you know what you need, you can narrow your options. To figure out what category you fall in, here's a quick recap of the different hosting types and who they are for:
Conclusion
During your search, there are a number of considerations to keep in mind. For example, what is the uptime for your favorite host? Some of the best web hosts have an uptime of 99.99%, boasting a downtime of 0.01%.
Additionally, consider how easy SEO will be. Does your desired hosting service allow for easy optimization? In the digital age, SEO is incredibly important, meaning you can't afford to overlook it and will want a hosting provider that makes it easy.
You now know which the Best VPS Hosting Providers are, and you are ready to try one out. Good luck in the world of hosting!