Last updated on November 7th, 2022 by RGB Web Tech
Are you looking for the Best WordPress Hosting Providers for your domain, but you are not sure where to buy the Best WordPress Hosting Services? Here are the 18 Best WordPress Hosting Companies 2022 for your domain.
Our in-depth reviews can help you to buy the Best WordPress Hosting Solutions according to your budget or requirement. You can choose the Best WordPress Hosting Providers according to Popularity or Exclusive Sales.
What is WordPress Hosting?
In the purest sense, WordPress web hosting is a host that's been optimized to run WordPress. The additional features offered will vary depending on the type of WordPress hosting you go with. But, generally it'll be equipped with features like one-click-install, so you can quickly install WordPress on your site, or automatic updates to the WordPress core.
Generally, WordPress hosting will have support staff that's better versed in WordPress-related technical issues than your standard hosting staff.
Keep in mind that WordPress hosting is not a requirement if you want to run WordPress. You can run WordPress on almost any style of host as the requirements to run WordPress are quite minimal.
In fact, the only technical requirements supported for running WordPress include MySQL 5.0.15 or higher and PHP 5.2.4 or higher. However, just because you can run WordPress on technically any host doesn't mean you should. A WordPress host will help you get the most out of your website and offer you greater levels of performance across the board.
In this guide, we reviewed the 18 Best WordPress Hosting Providers, so that you can pick the best one for you.
1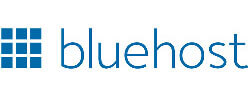 WordPress Hosting benefits
1. Improved Security: WordPress hosts offer servers equipped against WordPress-specific threats alongside a dedicated team who will stay on top of security issues and ensure your site is safe and secure.
2. Fast Set-up and Performance: The website set-up process is made incredibly quick using pre-configured web technologies and the WordPress servers ensure fast loading times and quick uptime from the moment your site's live.
3. Better Plugin Function: You won't need to use as many plugins with a managed WP hosting service, because performance, security, and caching will all be optimized by the host. And for the plugins you do want or need, WP hosted sites are optimized to work with the most popular of them, which can be automatically updated.
4. Easy-to-add SSL Certificates: Most managed WordPress hosting plans allow you to add an SSL certificate to your site in a couple of clicks, at no extra charge.
5. Automatic Updates: Your website will receive automatic updates and upgrades, and security packages can be added to every website on a server at once.
6. Tailored Support: When using a WordPress hosting service, you'll be able to access dedicated customer support services, experts in resolving WordPress issues.
How to choose the Best WordPress Hosting Providers?
Without a web hosting service that suits your needs, your ability to run a successful business is going to be seriously impaired. There is a plethora of web hosting providers competing for the share of the pie. To choose the best one, you have to start by keeping the following points in mind:
1. Bandwidth: Shop for a Web Hosting company after evaluating your disk space and bandwidth needs. If your site features lots of graphic heavy media, tons of pages, and large traffic flow, you're going to need decent bandwidth and disk space for smooth functioning of your website. If your site is going to be basic and not generate a huge amount of traffic, you should be able to get away with less disk space and bandwidth.
2. Compatibility: Keep compatibility in mind, as well. In the task of looking for a website hosting service provider, there is a chance that you might overlook one of the very important criteria: the type of operating systems supported by the service. You're not going to want to switch operating systems so double-check operating system compatibility before settling for a service provider.
3. Reliability: Availability and reliability are important features to consider when looking for a web hosting platform. The best companies offer availability rates of 98 and 99 percent, frequently referred to as "uptime". However, it's easy to make such claims, so make sure to check yourself whether these claims are actually true.
4. Security: Security is a very serious concern. Choosing a service provider without knowing about its security features is a big mistake that can lead to serious consequences. Firewalls, Daily Backups, and User Authentication etc. should be included in the service package. It's also good to receive notifications, once in a while, when changes are being made to the account as it would help alert you to suspicious activity.
Top Features to help you make a decision
Now that you know what factors affect the hosting quality of a service provider, how do you evaluate those factors? Here are some features important to weigh during your decision making process.
1. Uptime Guarantee: Uptime, the percentage of time that a hosting service is up and running, is guaranteed by various companies. This is one of the most important features that tells you about the reliability of a platform because you don't want your website to be unavailable or unreachable to your customers. Therefore, never compromise on uptime.
2. Load Time: Load time is another important feature which helps evaluate the speed and bandwidth capabilities of a service provider. Average attention span of human beings has shrunk over the years to become smaller than that of a goldfish! So, if your website takes even a drop too long to load a page, your business is dead before it even starts. Be sure your hosting service has a fast load time.
3. Customer Support: If it's middle of the night, you get a call from a client saying that your website is down. What would you do? Having an issue with your website is nothing to take lightly. Therefore you want to make sure customer service is available and competent enough to resolve your queries without a significant down time for your website.
4. Location: The number of servers and their respective locations play a huge role in the speed of your website and service. The more the number of servers available, the faster the service, but where are those servers found in the world would also affect the connectivity of the servers. You should always look for servers in locations close to you.
WordPress Hosting FAQs
Having helped over 400,000+ users start their website, we have answered quite a lot of questions. Below are some of the answers to the most frequently asked questions about WordPress hosting.
Do I need WordPress hosting to start a website?
If you want to build a WordPress website, then you need web hosting. Your hosting server is where your website files are stored. Every website that you see online uses a web hosting provider.
Are there any free WordPress hosting providers?
Yes there are several free website hosting companies out there, but we highly recommend that you stay away from them. In most cases, free WordPress hosting providers put advertisements on your website. They may even distribute malware to your users. Last but not least, they can shut down your website at anytime without any notification. Avoid anyone who offers to give you free WordPress hosting, specially if you are serious about your site. Here are 36 reasons why having a "free website" is a bad idea.
How much does it cost to build a WordPress site?
The cost to build a WordPress website varies based on your needs. It can range from $100 to as high as $30,000. We have created a detailed guide explaining how much does it really cost to build a WordPress website.
Do I need to have my domain and WordPress hosting from the same provider?
No. You can purchase your domain from a domain name registrar like Domain.com, GoDaddy, etc and use one of the WordPress hosting providers listed above. However if you don't have a domain already, then it's easier to use the same provider (specially since many are offering a free domain with hosting).
Can I use these WordPress hosting providers for an eCommerce site?
Yes you absolutely can. All WordPress hosting companies that we recommend above offer SSL certificates which is what you need for running an eCommerce website. If you're looking for specialized eCommerce web hosting, then you may want to look at our comparison of the best WooCommerce hosting.
How to secure my WordPress hosting account?
Your web hosting account is where your website files are stored. So it's very important that you secure it. The best way to secure your WordPress hosting account is to use a strong password and avoid logging in from public locations (unless you're using a VPN). We also recommend that you follow our ultimate WordPress security guide to protect your site.
How do I install WordPress on my WordPress hosting account?
Every WordPress hosting provider that we recommend comes with 1-click WordPress install. You can follow our step by step guide on how to install WordPress on your host.
Do I need a cPanel WordPress hosting?
cPanel is a type of control panel that a lot of WordPress hosting companies use. No you do not need cPanel, but it does make things easier in terms of installation, managing email accounts, etc.
With that said, a lot of hosting companies are now building their own custom hosting platform dashboards to make overall site management easier, and offer a managed WordPress hosting like experience for startups.
This allows them to offer better functionality and deliver a more user-friendly experience
How much traffic can these WordPress hosting companies handle?
These WordPress hosting companies handle billions of impressions a month.
The amount of traffic your website can handle really depends on the WordPress hosting plan that you're on. Most shared hosting plans can comfortably handle 1000 to 2000 visitors per day as long as your website is optimized for performance.
As your website grows, your WordPress hosting provider may ask you to upgrade to either VPS hosting or managed WordPress hosting plans.
If you're just getting started with blogging or creating a new website, then you can literally go with any of the WordPress hosting companies in our list, and their lowest plan will be able to handle your website traffic.
Can I switch my WordPress hosting provider later?
Yes, you can absolutely switch if you're unhappy with your WordPress hosting company. Most WordPress hosting companies offer free migration services which makes the process fairly smooth. However if you want to do the migration yourself, then you can follow our step by step guide on how to move WordPress to a new host with no downtime.
Does my WordPress hosting datacenter location matter?
Some of the WordPress hosting companies that we recommend give you an option to choose your data center. The location of your data center does make a difference on your website performance for specific geographic locations.
If the majority of your audience is in the United States, then you want to choose a data center in the U.S. If a large portion of your audience is in Europe, then you should choose a data center in Europe.
If you are not sure, then just choose the U.S for now. You can always use a WordPress CDN to speed up your site for various geographic locations.
Should I purchase monthly WordPress hosting plans or commit long-term?
You will notice that almost every WordPress hosting company offers a huge discount for choosing long-term plans. If you are serious about your website, then you will likely keep it for more than a month.
We always recommend against choosing monthly WordPress hosting plans because they cost almost twice as much. It's a better deal if you choose a 12 month or 24 month plan.
Do I need any WordPress hosting addons?
Often WordPress hosting companies will try to upsell you on a wide-variety of services such as drag-and-drop website builder, professional email, SEO tools, etc. You really don't need these services when you're starting out.
We recommend that you uncheck everything in the order process and only purchase what you really need: WordPress hosting.
You can buy these WordPress hosting addons if you need them in the future, but often there are free alternatives available for most of those features.
To see the alternatives, here is our list of must-have WordPress plugins (most have free versions).
Do WordPress hosting companies offer professional branded email addresses?
Yes, most WordPress hosting companies will give you the ability to create a free business email address. However we recommend that you use Google Apps (also known as GSuite) because it's more reliable. See our step by step guide on how to set up a professional email address with Google apps.
Do these WordPress hosting companies offer website backups?
Yes, every WordPress hosting company claims to keep daily backups of your website. However, from our experience, we advise our users to install a WordPress backup plugin to keep their own backups because you can never be too safe.
What are the types of web hosting?
This answer will be different for everyone. It depends on the type of website you have, the resources you need, your budget, and traffic.
We gave our top recommendation for each category in this guide, so that's the best place for you to start your search.
Once you know what you need, you can narrow your options. To figure out what category you fall in, here's a quick recap of the different hosting types and who they are for:
Conclusion
During your search, there are a number of considerations to keep in mind. For example, what is the uptime for your favorite host? Some of the best web hosts have an uptime of 99.99%, boasting a downtime of 0.01%.
Additionally, consider how easy SEO will be. Does your desired hosting service allow for easy optimization? In the digital age, SEO is incredibly important, meaning you can't afford to overlook it and will want a hosting provider that makes it easy.
You now know which the Best WordPress Hosting Providers are, and you are ready to try one out. Good luck in the world of hosting!